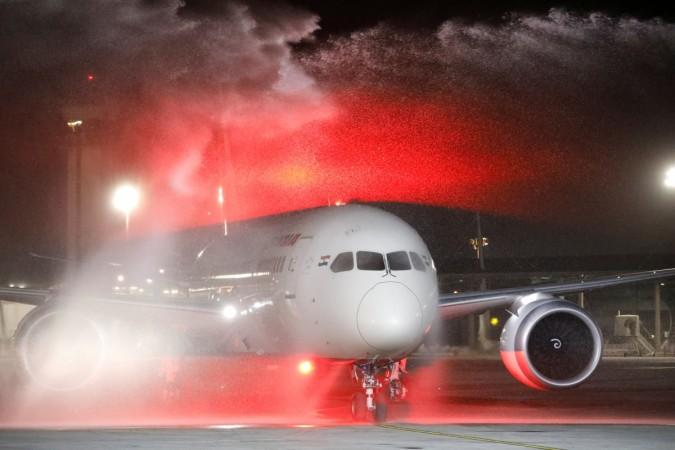 When the Narendra Modi government first announced its decision to privatize Air India and Air India Express, no one would have thought that the proposed disinvestment would gather interest from foreign carriers.
After all, a successful purchase of Air India will also bring $7.9 billion in debt, 5 subsidiaries and a joint venture, and a combined workforce of 27,000.
However, emerging reports suggest that 4 major international airlines — including British Airways, Lufthansa and Singapore Airlines — have shown interest in Air India's disinvestment.
So far, only Indian carriers had expressed interest in Air India and that too for a very brief period. Jet Airways and IndiGo have said they are not interested in bidding for Air India under the current terms of sale.
Then what brings these foreign carriers to the negotiating table, if reports are to be believed?
Competitive edge
Acquiring Air India will help foreign carriers compete with fast-growing domestic rivals like Spicejet and IndiGo.
Currently, Air India and Air India Express have a domestic passenger market share of around 12.27 percent and around 42.84 percent international traffic share. Acquiring the airline would give immediate access to the domestic network and to the various restricted and closed foreign markets.
Parking lots
The national carrier has parking and landing slots at key airports across the world, including London's Heathrow airport and airports in several US destinations. The national carrier connects with around 54 domestic and 43 international destinations, the highest number for any Indian carrier.
"Routes are key to any company in this business and Air India can use routes to their advantage. Apart from that, they have slots at some of the biggest airports in the world," said Vishal Rampuria, an analyst with HDFC Securities.
Still, debt is a big overhang
Air India has been unprofitable since its 2007 merger with state-owned domestic operator Indian Airlines. The airline, which is surviving on a taxpayer-funded bailout, has strained government finances for decades.
"Whoever decides to buy Air India, they will have to put in at least Rs 3,000 to Rs 4,000 crore over the next few years in the company to recover. So, it's a huge bet," said Rampuria.