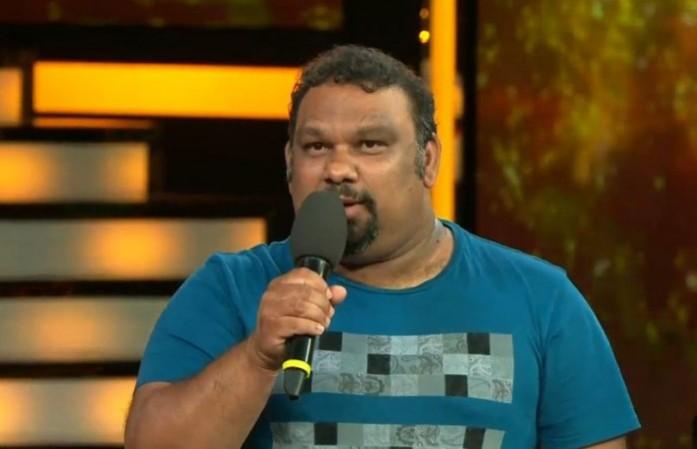 Popular Telugu film critic and former Bigg Boss contestant Kathi Mahesh was arrested by Banjara Hill police late on Monday, July 2, after right-wing activists protested comments made on Lord Rama and Sita during a TV show.
Mahesh will be produced before a magistrate late on Tuesday. He was booked on Sunday after members of Hindu Janasakthi filed a complaint alleging that he made offensive comments during a debate on a television channel. The police registered a case against the movie critic for hurting religious sentiments and promoting enmity and hatred.
Angry over Mahesh's remarks, activists of some right-wing Hindu organisations tried to attack him when he was at the office of a news channel in Banjara Hills, on Saturday.
During a debate on the sedition case against rationalist Babu Gogineni, Kathi Mahesh had said:
For me, Ramayana is just another story...I believe Rama is as much a cheater (dagulbhaji) as he is ideal in that story. And I think perhaps Sita would have been better, might have gotten justice if she had stayed with Ravana. What's wrong with that?
Following the programme, several right-wing groups including the Bajrang Dal attempted to file cases against Kathi Mahesh, who has also acted in a few films. All the cases were transferred to the Banjara Hills Police Station since the studio falls under their jurisdiction.
Several groups and seer Paripoornanda said that they would go to any extent to see Mahesh arrested for humiliating Hindu sentiments. On Sunday, Hindu Janasakthi threatened to carry out a street protest if Mahesh was not arrested by Monday.
Mahesh responded on Facebook, saying "The people who attacked me could have done so for two reasons: one, they are politically unemployed, or two, they couldn't take it as the person who made the comments is a Dalit. Can there be any other reason?"
[With inputs from IANS]