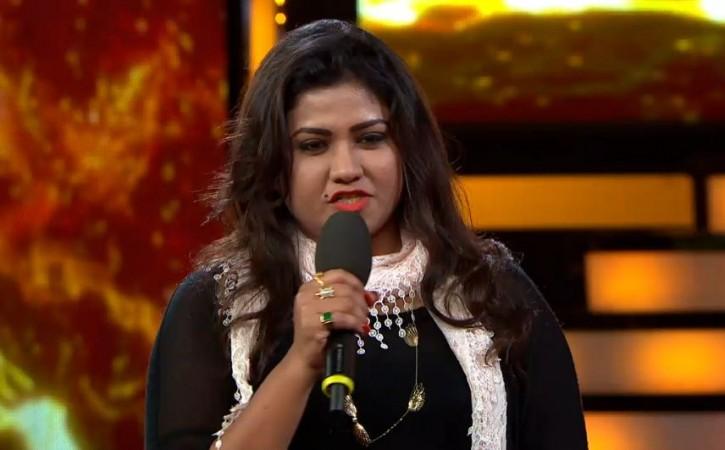 Actress Jyothi was eliminated from the house of Bigg Boss Telugu on Sunday. She has now become the first participant to be eliminated from the Jr NTR-hosted reality TV show.
Madhu Priya, Kaththi Karthika, Kathi Mahesh, Hari Teja and Jyothi were nominated for the elimination from the house of Bigg Boss Telugu in the first week. The audiences were eagerly waiting to know who would be evicted first on Saturday. Host Jr NTR had even asked Kathi Mahesh to pack his bags. Mahesh took it in his stride and got ready to walk out, while other contestants showered love and praises on him.
At this juncture, Jr NTR left everyone in a twist by asking Hari Teja and Jyoti to pack their bags and be ready to walk out of the house. When the contestants were shocked, the host consoled them saying that the elimination would happen on Sunday. This twist doubled up the curiosity of viewers.
After a few fun activities on Sunday, Jr NTR announced the name of Jyothi as the first contestant to be eliminated from the house of Bigg Boss Telugu. Other contestants were shell shocked, as she walked out of the house. Since it was the first experience for all of them, it took some time to digest the fact.
Later, talking to Jr NTR, Jyothi said, "All the participants were all happy and friendly in the first two days post which their attitudes started changing. I thought of fighting it back, but could not. I was already started feeling suffocation. The group discussion started here and there and some started cornering me. But finally, they realised that they had mistaken her and I am not like the one they thought."
Talking to the audiences, Jyothi said: "What you are watching on TV is totally different from what is happening inside the house throughout the day. There is a suffocating atmosphere in the house. The mentalities keep changing and so are parties in the house. I am happy that I have walked out of the house without having an enemy there."