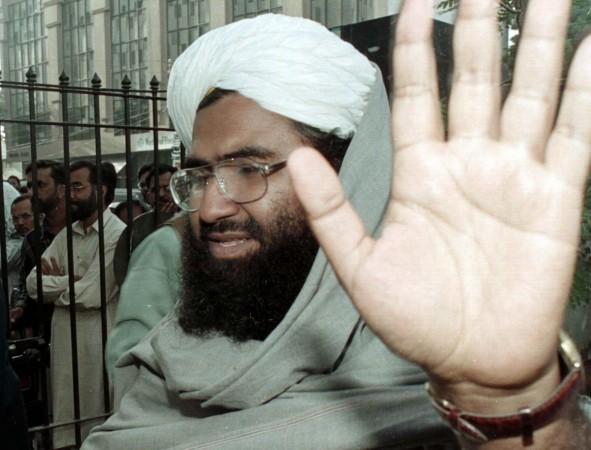 China has once again baited India on known terrorist Masood Azhar, and also appears adamant on its stand that if India were to enter the Nuclear Suppliers' Group (NSG), so should Pakistan. Some sections of political observers are already seeing this as China's ploy to keep Pakistan happy and keep the China-Pakistan Economic Corridor (CPEC) on track.
Also read: Will CPEC force Beijing's hand after India issues demarche to China on Masood Azhar? | OPINION
China has time and again baited India when it comes to the issue of Jaish-e-Mohammed (JeM) chief Masood Azhar being declared a terrorist, and India entering the NSG despite not being a signatory of the Non-Proliferation Treaty (NPT). Its stand has not changed despite Chinese President Xi Jinping's personal assurance to Prime Minister Narendra Modi.
What China has said
Chinese Foreign Ministry Spokesperson Geng Shuang told reporters in Beijing on Friday about the Masood Azhar issue: "China upholds principles of objectivity, impartiality and professionalism and takes part in relevant discussions. Whether last year's application by India or this year's by the relevant country, our position is consistent. Our criteria is only one, we need solid evidence. If there is solid evidence the application can be approved. If there is no solid evidence there is hardly consensus."
On India's entry to the NSG, Shuang was quoted by PTI as saying: "Through all kinds of conversation and exchanges, including the upcoming strategic dialogue [between Foreign Secretary S Jaishankar and China's Executive Vice Foreign Minister Zhang Yesui on February 22], the two sides can step up communication to narrow differences and reach new consensus on achieving cooperation."
Where does the CPEC figure in all of this?
There has been speculation that Pakistan had put known terrorist and Jamaat-ud-Dawa (JuD) chief Hafiz Saeed under house arrest because it was instructed to do so by China. Beijing, on its part, was rumoured to have asked Pakistan to do this to ensure that India does not create any hurdles in the path of the CPEC, despite New Delhi showing no such intention or doing anything to support the presumption.
After Saeed, whom India wants prosecuted for his role in 2008 Mumbai terror attacks — also known as the 26/11 terror attacks — was put under house arrest, hopes had risen in India that Masood Azhar would be declared a terrorist by the UN.
However, since Pakistan's military leaders have been known to support anti-India terrorists, and putting Masood Azhar on the terrorist list would antagonise Pakistan, China seems to be going all out to stop that from happening so Pakistan continues its cooperation on the CPEC. The same can be said for China's move to block India's NSG partnership: Its condition that Pakistan should also get a seat in the grouping could mollify the country if this comes to pass.