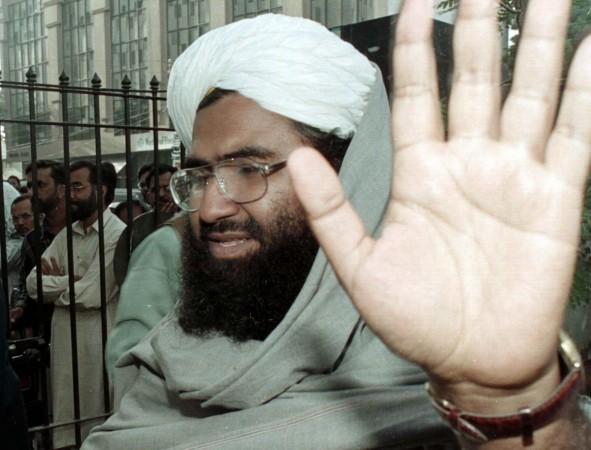 India on Thursday issued a demarche to China on the country continuing to block the proposal — introduced by the US, the UK and France — to the United Nations (UN) to ban Jaish-e-Mohammed chief Masood Azhar.
Also read: China would help Pakistan in building nuclear arsenal if India doesn't cool 'missile fever'
Ministry of External Affairs spokesperson Vikas swarup told reporters on Thursday evening: "The proposal was not moved by India, but by three UNSC members: the US, the UK and France. It was a classic counter-terror proposal meant to proscribe Masood Azhar."
He added: "We don't view this as a bilateral matter between India and Pakistan but as global counter-terrorism. We hope eventually China will accept this view." This was after Chinese Foreign Ministry spokesman Lu Kang said his country had blocked the move to ban Masood Azhar because it wanted to allow the "relevant parties" to be on the same page.
However, Pakistan may never agree to ban Masood Azhar, as it would be a further indictment of India's long-held accusations that the country was harbouring known terrorists. Observers have gone so far as to say that these terrorists are even backed by the Pakistani military.
Swarup also said on Thursday: "We have taken up this matter in New Delhi with the Chinese ambassador. I understand that a similar demarche is being made in Beijing."
Will CPEC be a decider?
According to some political observers, it was China and not the US that was the reason Lashkar-e-Taiba founder and Jamaat-ud-Dawa chief Hafiz Saeed is under house arrest and may face more action. Apparently, China is afraid that India may cause disruptions in the operationalisation of the China-Pakistan Economic Corridor (CPEC), which led to the crackdown on Saeed.
Now, despite no move by India to disrupt the CPEC in any physical way other than to highlight the plight of the Baloch people in the province where the CPEC is coming up, it remains to be seen if the bogey is enough for China to make a change in its stance and not block the proposal to proscribe Masood Azhar.