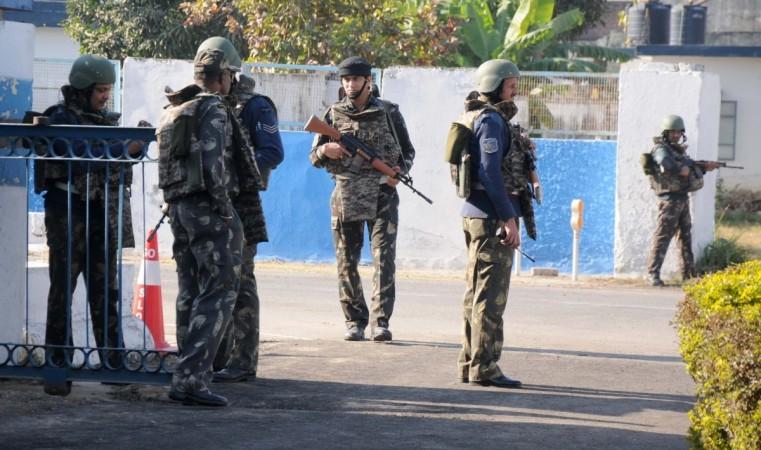 The National Investigation Agency (NIA) on Monday filed a chargesheet in the Pathankot attack case, naming terror outfit Jaish-e-Mohammed's founder Masood Azhar as the mastermind of the attack on the airbase that killed six Indian soldiers on January 2 this year.
The chargesheet filed by the NIA at the Panchkula special court also named Azhar's brother Abdul Rauf Asghar and two other associates — Shahid Latif and Kashif Jaan. It also contains details of phone conversations that took place between the four terrorists, among other evidence. The chargesheet was filed based on "irrefutable digital, technical,oral and documentary evidences collected," NIA inspector general Alok Mittal told ANI.
The accused have been charged under several sections of the Indian Penal Code (IPC) — the Arms Act, the Explosive Substances Act and the Prevention of Damage to Public Property Act. The chargesheet also stated that the JeM terrorists who carried out the attack on the airbase in Pathankot have also been charged for the same crimes as Azhar and the other three.
The attack was carried out by JeM terrorists identified as Nasir Hussain, Hafiz Abu Bakar, Umar Farooq and Abdul Qayum.
The attack by the armed group of terrorists claimed the lives of six soldiers and five terrorists. The gunfight and combing operations lasted for 17 hours.
The attack caused further deterioration of the relations between India and Pakistan. The neighbouring country has, so far, remained silent. It has not provided India with any evidence to help investigations nor has it let the NIA team visit the country to gather proof. Pakistan has not even allowed India access to Masood Azhar and the other terrorists.
The United States had provided India with evidence that Pakistan was involved in the terror attack on the airbase. It had told the NIA that the IP addresses of the Facebook accounts of the JeM terrorists and the group's financial arm, Al-Rehmat Trust, were traced back to Pakistan. The Facebook groups that were accessed by JeM handler Kashif Jaan's friends were linked to jihad and also had pictures of the terrorists who carried out the attack.
Pakistan has not yet acted on Interpol's red corner notice that was issued against all the suspected terrorists. The notice has information that includes phone conversations of the four terrorists who carried out the attack and were killed, their addresses, details of family members, financial details of JeM's trust and chats and messages of the handlers.