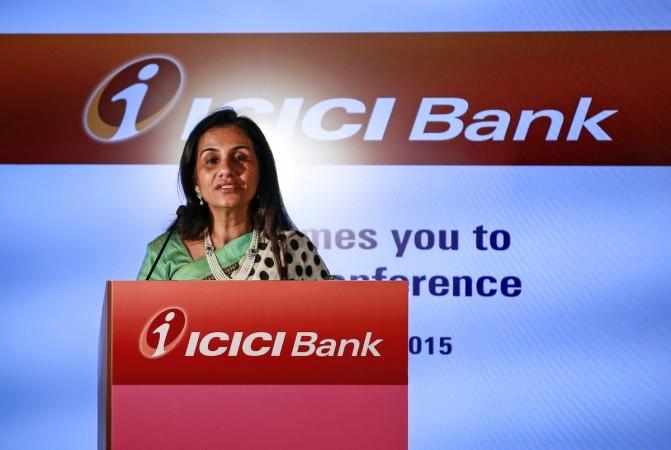 ICICI Bank removed Chanda Kochhar as Managing Director and CEO after an indefensible case of conflict of interest was defended to the hilt. However, it has emerged that the tainted 'CEO-on-leave' will continue to receive her full salary and perks even as she stays away to face an investigation into loan irregularities.
Is it another clear case of corporate skulduggery? A clear case of lax corporate governance? More seriously, another open case of conflict of interest, this time on the part of the Board?
Well it's actually all of that. The fact that Kochhar will continue to enjoy the full salary as goes into indefinite leave has perplexed industry watchers and analysts.
"It's tough to digest that Kochhar will be getting full compensation for the period when she is on leave. Yes, she is still the CEO but the board could have discussed her compensation for the period when she is not at work," Shriram Subramanian, founder and managing director of proxy firm InGovern Research, told the Mint.
According to ICICI bank's annual report, in 2016-17, Kochhar had taken home a salary of Rs 5.58 crore in addition to a performance bonus amounting to Rs 2.2 crore.
It was reported earlier that Chanda Kochhar had tried to fight off the Board's decision to send her off on an indefinite leave even as an independent commission probed the allegation of conflict of interest on her part. She was defiant during the meeting and asked the board why she had to go on leave, the Times of India had prorated.
Kochhar, who had more than a year left in her second 5-year term at the helm of the bank, "left the board room in a huff' miffed by the direction of the proceedings and had to be "persuaded" to return. She also made the board change the phrasing of the statement that announced the appointment of Sandeep Bakhshi as COO in the absence of the regular CEO.
The board had initially drafted a statement that said it had unanimously asked Kochhar to go on leave.
Kochhar's troubles had started when a whistleblower revealed irregularities and conflict of interest over the sanctioning of a huge loan to the Videocon Industries in 2012. The Rs 3,250 crore loan to the group was sanctioned under Kochhar's watch. However, the whistleblower complaint said that a few months before that loan was sanctioned, Videocon chairman Venugopal Dhoot had lent a whopping Rs 66 core to Deepak Kochhar, the CEO's husband.
Before the whistleblower complaint emerged, investor Arvind Gupta had alleged in 2016 that the loans to Videocon were a clear case of conflict of interest. He had said that the funding of a company called NuPower jointly by Dhoot and Deepak Kochhar pointed to the possibility of there being a quid pro quo behind the sanction of loans.