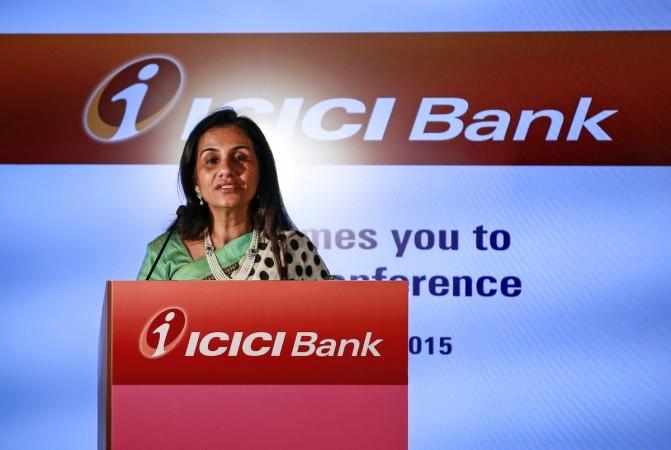 As the Videocon dirty loan investigation moves into another gear, the ICICI Bank board of directors has finally decided to remove tainted CEO and Managing Director Chanda Kochhar. The latest reports suggest Sandeep Bakhshi, the head of the bank's insurance division, will become the next CEO.
The two momentous decisions that will change the course for India's second largest lender under allegations of partisan loan sanctions, are likely to be announced today after a crucial board meeting, the Economic Times reported.
Kochhar, who has been in sharp focus over the loans ICICI sanctioned to the Videocon Group, is currently on leave but has more than year in her as CEO under the contract.
The ET report said the bank has informed the Insurance Regulatory and Development Authority (IRDA) that Bakhshi may be moved to a different role at India's largest private bank by assets.
The board meeting on Monday will also finalise the terms of the appointment of Justice BN Srikrishna as the committee to investigate the allegations of conflict of interest by Kochhar.
Kochhar has battled unsavoury attention ever since a whistleblower complaint linked her to irregularities in the sanctioning of a multi-crore loan to the Videocon group. The whistleblower alleged that ICICI Bank gave a Rs 3,250 crore loan to the Videocon Industries in 2012 under Kochhar's watch.
Independent probe
The complaint said that a few months before that loan was sanctioned, Videocon chairman Venugopal Dhoot had lent a whopping Rs 66 core to Deepak Kochhar, the CEO's husband.
Though the bank defender Kochhar, it yielded to investor and regulatory pressures and announced an independent probe into charges against Kochhar earlier this month and asked her to go on indefinite leave.
Apart from the whistleblower complaint, investor Arvind Gupta had also alleged in 2016 that the loans to Videocon were a clear case of conflict of interest. He had said that the funding of a company called NuPower jointly by Dhoot and Deepak Kochhar pointed to the possibility of there being a quid pro quo behind the sanction of loans. In March this year, the CBI launched a probe into the connection between Videocon group and Kochhar's husband. The bank had said last week chief executive Kochhar had received a notice from markets regulator Securities and Exchange Board of India seeking responses over alleged non-compliance.