The government is all set to grant approval to the mammoth Rs 1.14-lakh crore project to acquire 114 new fighter aircraft. This comes even as the BJP and the Congress Party slug it out over the acquisition of 36 Rafale fighter planes at an estimated cost of Rs 59,000 crore.
According to a report in the ToI, the Defence Acquisitions Council, which is headed by defence minister Nirmala Sitharaman, is likely to okay Acceptance of Necessity (AoN) for the project within this month or in October.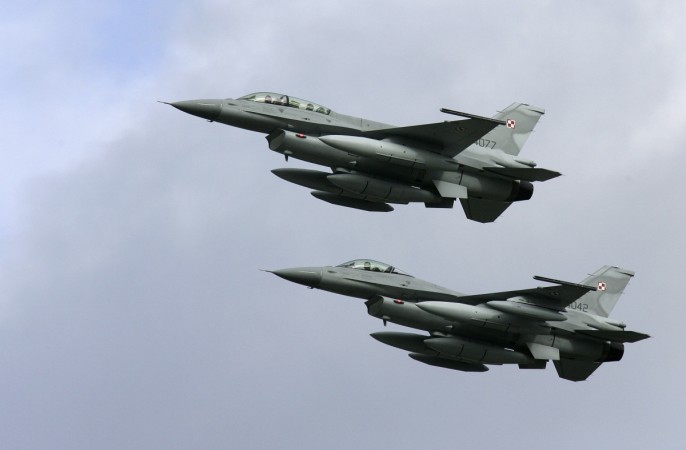 Of the 114 aircraft, 18 will be acquired fully built up in three to five years after the contract is signed while the remaining 96 will be manufactured in the country by an Indian firm in collaboration with the selected foreign manufacturer under the new 'strategic partnership' (SP) policy.
Seven contenders – Rafale, Typhoon, F/A-18 and F-16 (US), Gripen-E (Sweden), Su-35 and MiG-35 (Russia) – have submitted their bids after the Indian Air Force issued request for information in April. Each aircraft is expected to cost $100 million excluding weapons and other add-ons, which will cost a further $100 million per aircraft.
Why does the IAF need these aircraft?
The IAF is down to 31 fighter aircraft squadrons (each squadron has 16-18 aircraft) when it needs 42 squadrons to fight a war on two fronts simultaneously.
Four squadrons (two each of MiG-21 and MiG-27) are retiring in 2019.
All the remaining seven squadrons of MiG-21 will retire by 2024.
The indigenous Tejas fighter aircraft is slow to mature and still awaits final operational clearance.
Russian-origin aircraft like the MiGs and Sukhois have low serviceability rate and at any given time nearly half the fleet is grounded.
However, it will take around five years for the contract to be signed with the selected foreign vendor and its Indian partner and a further four to five years for the first aircraft to be delivered. So, if the contract is signed in 2023, the first aircraft will start arriving around 2027-28.
As its numerical strength eroding with each passing year due to old and obsolete aircraft retiring, the IAF wants to fast-track the process so it has a sufficient number of frontline aircraft to take on Pakistan and China simultaneously if a war breaks out on both fronts.
But the yet untried SP model is as complex as the previous procurement method. While the Indian company will be selected as a strategic partner, a separate process will be initiated to select the original equipment manufacturer.
Once the AoN is announced, the seven contenders will get three months to respond to an expression of interest (EOI) to initiate proceedings.
Why aren't more Rafales being procured?
The Rafale won the last contest beating five other contestants − Typhoon, F/A-18, F-16, Gripen-E and MiG-35 − to emerge the winner and it makes sense to order more after the initial 36 Rafales are inducted between 2019-2022. But the deal is mired in controversy, with Congress alleging that the government bought the aircraft at a higher cost and favoured Reliance, which won the offset contracts.
The two squadrons of Rafale India have 13 unique upgrades demanded by the IAF and the infrastructure and storage facilities needed for the 36 planes are coming up at Ambala and Hasimara airbases, which can accommodate a further two squadrons each (a total of 72 aircraft).
If India decides to sign a deal with France to order more Rafales, it will reduce acquisition and induction costs and the planes will be delivered in a faster time frame.
The 18 Rafales will come in a flyway state while remaining 96 will be built in India and this would require the construction of infrastructure in just one more airbase.
However, if a completely new plane is selected, infrastructure and other facilities will be needed to be built at three other airbases.
And it will add to the already nightmarish logistics burden to maintain seven different types of fighter aircraft − MiG-21, MiG-27, MiG-29, Jaguar, Mirage 2000, Su-30 and Tejas − in service with the IAF. The Rafale will be the eight when it joins service in 2019.