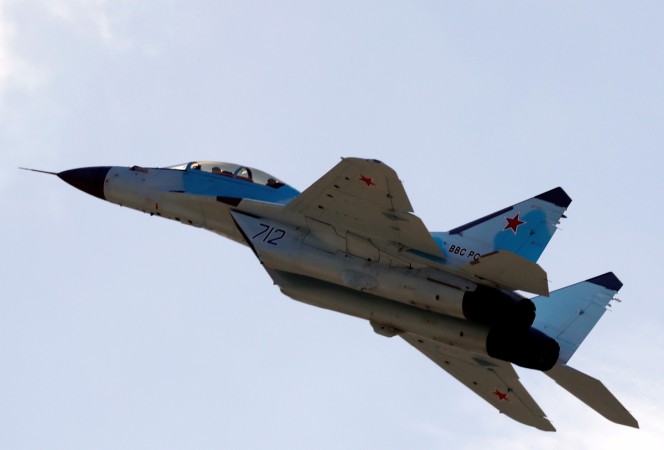 Russian Aircraft Corporation MiG has decided to take another shot at bagging Indian Air Force's order for 110 combat planes.
MiG says it will partner Hindustan Aeronautics Limited (HAL) to manufacture the planes in India if it wins the contract. MiG is offering MiG-35 which it claims will be 20 per cent cheaper than the competition.
According to United Aircraft Corporation, HAL has the infrastructure in place at Nashik in Maharashtra and MiG is ready to share the technology and start the production of the planes. At the moment, HAL is building the Sukhoi Su-30 MKI fighter plane at its factory in Ozar near Nashik.
MiG has been the main supplier of fighter planes to Indian Air Force since the 1960s. India has used MiG-21, MiG-23, MiG-25, MiG-27 and MiG-29 from the Russian aviation giant.
The MiG-35 had failed the technical trials the last time IAF conducted a similar exercise to induct medium fighter aircraft. However, MiG says this time they are offering a much-improved MiG-35 which has an upgraded radar and 50 per cent better combat capability.
MiG says the radar has the capability of tracking 30 targets simultaneously and hit 10 of them in one go.
The MiG-35 will be up against Lockheed Martin F-16, Boeing F-18, Dassault Rafale, Eurofighter Typhoon and Saab Gripen to bag the air force order.
The contract entails a transfer of technology to a local partner and setting up of production facilities in India.
Reliance, Tata, Adani and Mahindra are vying to be local partners for the $20 billion project.