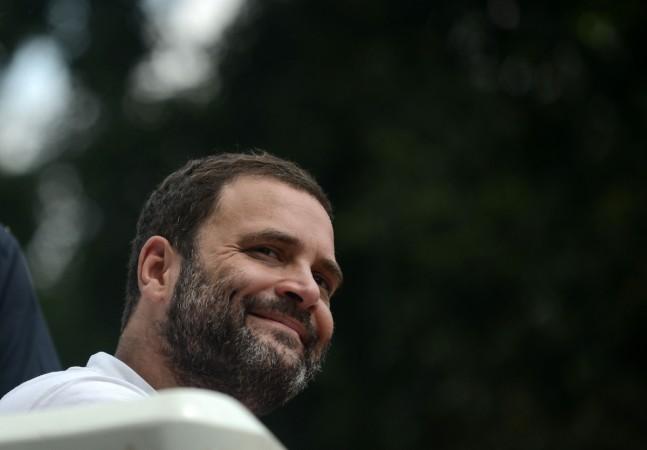 Calling demonetisation a deliberate attack on citizens to help big businesses, Congress president Rahul Gandhi on Thursday, August 30 alleged that Prime Minister Narendra Modi carried out the exercise to help his capitalist friends convert black money into white money.
Gandhi stepped up his offensive against Modi and the government a day after the Reserve Bank of India (RBI) revealed that most of the banned cash had returned to the system. On August 29, the central bank said in its annual report that over 99.30 percent of Rs 500 and Rs 1,000 notes banned by PM Modi in the November 2016 demonetisation have returned to the banking system.
According to The New Indian Express, he tagged notebandi as nothing less than a huge scam. He said the Prime Minister took away money from the common man's pockets and gave it to crony capitalists, who had been funding his marketing campaign, and he now owes the people an answer on why he inflicted such a deep wound on them.
Gandhi also lashed out at Modi for trying to "finish off" small and middle-sized businesses and small shopkeepers to help big businesses with demonetisation. "Demonetisation was not a mistake. It was an attack on small and middle-sized businesses and small shopkeepers... it was deliberately done to pave the way for big businesses like Amazon," he said.
Addressing a press conference at the AICC headquarters, Rahul also accused Modi of "lying" on the Rafale fighter jet deal and reiterated his demand for setting up of a Joint Parliamentary Committee to probe it. According to NDTV, Gandhi also questioned the government on the Rafale fighter jet deal, asking why an aircraft costing around Rs 520 crore was bought at Rs 1,600 crore. He also alleged that the deal was made to help industrialist Anil Ambani, who is under a debt of Rs 45,000 crore.