Two police officers posted at Kumaraswamy Layout police station in Bengaluru have been suspended for assaulting a woman after a video of the incident went viral on social media.
An assistant sub-inspector (ASI), Renukaiah, was suspended for a week following an enquiry on the incident conducted by Deputy Commissioner of Police South (DCP) Annamalai.
ASI Renukaiah had asked the constable to film the incident for his defence, but the constable leaked an edited version on social media due to a dispute between the two officers over duty assignments.
In the video, ASI Renukaiah can be seen assaulting a woman who had come to the police station with a complaint on family feud involving her daughter Takeshwari on January 19. Two police officers are seen attacking the woman in the video.
According to the police, Takeshwari (18) had run off from her house in Chittoor and started working at a hotel in Bengaluru after alleged harassment from her in-laws and mother. Takeshwari was married to her uncle when she was a minor and was constantly being harassed by her husband and family.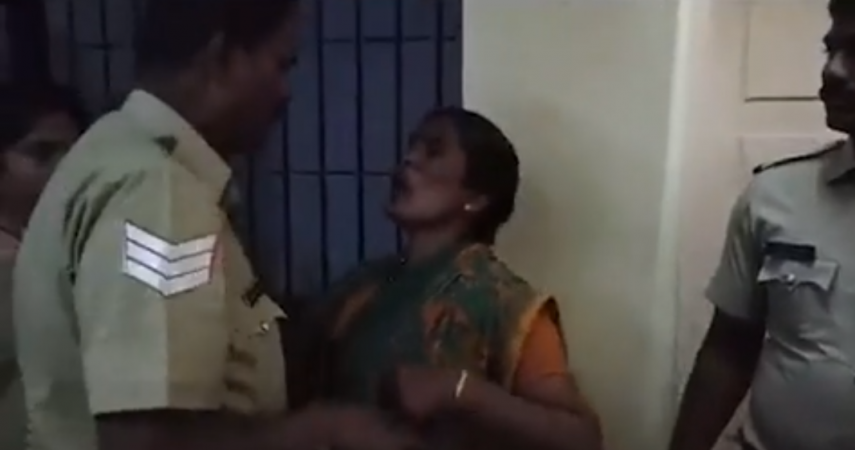 The girl's mother along with her relatives had gone to the hotel where she was working and forcefully tried to take her with them. The owner of the hotel alerted the police.
Takeshwari told her part of the story to the police and said that she was 18 and was free to take decisions in her life and did not want to go back with her mother.
It is alleged that the mother created chaos inside the station and tried to assault Takeshwari when the ASI interrupted and manhandled them.
The video has sparked quite a few controversies in the state as it comes days after Congress leader Siddaramaiah assaulted a woman at a public event in Mysore.
The Bharatiya Janata Party (BJP) in Karnataka took this to their official Twitter handle claiming goonda raj in the state.
"People who are supposed to protect citizens are seen abusing & assaulting women. Politicians like @siddaramaiah is now an inspiration for hooliganism in @hd_kumaraswamy's govt," the tweet said.