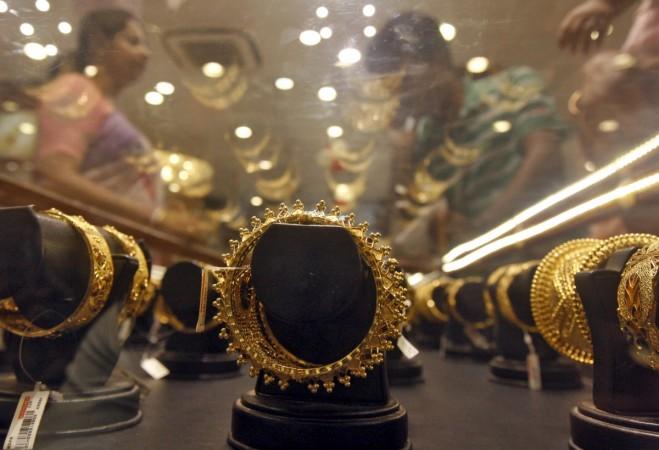 Finance Minister Arun Jaitley did not reduce the import duty on gold as was widely expected by the markets, though the government did provide a slew of incentives on investments under the gold focused/related schemes announced last year.
Reacting to this, gold prices rose by about 1.4 percent on Monday after Jaitley maintained the status quo on the import duty on gold, currently at 10 percent. The markets and analysts were expecting a cut of up to four basis points in the import duty on gold, Reuters reported.
Union Commerce and Industry Minister Nirmala Sitharaman had made a suggestion last November to reduce the import duty on gold. "That (reducing import duty on gold) I am saying since day one because gems and jewellery sector has been badly affected," PTI quoted her as saying.
The news of retaining the import duty affected shares of jewellery makers. The Titan stock fell 4.19 percent to Rs 316.75, while Tribhuvandas Zaveri dropped 1.94 percent to Rs 48.05. PC Jeweller closed at Rs 320.95, down 1.12 percent, while Gitanjali Gems ended the day with a loss of 2.82 percent at Rs 31.
The Sensex closed down 152 points at 23,002, after witnessing a lot of volatility during the intraday trade.
Benefits for gold bond subscribers
The government announced that the redemption of bonds under the Sovereign Gold Bond Scheme, 2015, won't be subject to capital gains tax. Similarly, interests earned on deposit certificates under the Gold Monetisation Scheme and capital gains thereof shall also be exempted from income tax.
The schemes were launched by Prime Minister Narendra Modi last November.