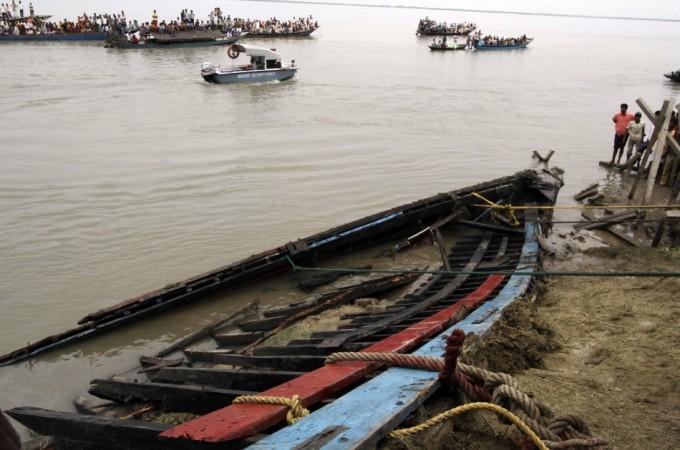 China could set up Bangladesh against India in the Brahmaputra Water sharing matter, if an article in Communist Party of China's mouthpiece Global Times is to be believed.
Also read: Mamata Banerjee at all-party meeting: Demonetisation has set India back by 20 years; will PM Modi resign?
The opinion piece advises China to maintain cooperation in the region by using methods employed in the Lancang-Mekong cooperation (LMC), which involved China, Myanmar, Laos, Thailand, Cambodia and Vietnam. The source of the Lancang-Mekong River is in China and had led to tensions with the other five downstream countries as China was building hydropower dams.
"Just as China's dams on the Yarlung Zangbo arouse vigilance in India, India's efforts to exploit the river - which are no less ambitious than China's - have also sparked concerns downstream in Bangladesh," the editorial reads.
Advising China to maintain a "cooperative framework," the paper said that regular meetings among top leaders should be conducted.
"It is understandable that India may want to reach a deal with China over the construction of dams and the sharing of hydrological data, but Bangladesh should also enjoy similar rights to protect its own interests against India," the paper said.
The paper also had a placating tone towards downstream countries, when it said that China would adopt an open attitude given that it had done so during the LMC. The paper also noted that China needs to be careful about resolving disputes and gain public support as it would help promote the "Belt and Road initiative throughout Asia".
India has so far been against the China-Pakistan Economic Corridor (CPEC), which is part of the Silk Road, since it runs throughout disputed territory of Gilgit-Baltistan in Pakistan-Occupied- Kashmir.
The Brahmaputra River is 2,880 kilometres long with a total drainage area of 5,73,394 square kilometres. It runs through China, India, Bhutan and Bangladesh.
China and India are both racing to build dams on the river that provides water to Assam and Arunachal Pradesh. There is great concern in Assam and Bangladesh over the construction of dams in upstream Arunachal Pradesh. The water is a lifeline for communities on the river banks and they fear ecological and economic problems in the future because of the mega projects.