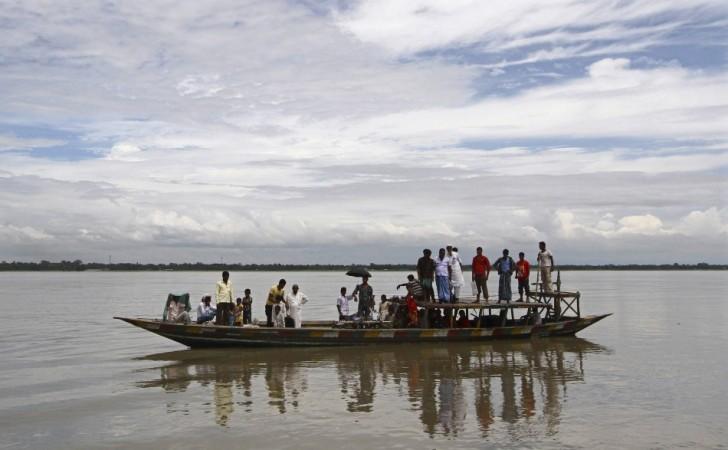 Expressing concerns over China's decision to block one of the important tributaries of the Brahmaputra river for a multi-purpose mega dam, former Assam chief minister Tarun Gogoi has requested Prime Minister Narendra Modi to intervene and take up the matter with the neighbouring country as such moves can cripple Assam's economy.
"The economy of the state is mainly based on agriculture. This hydroelectric project in the upper reaches of Brahmaputra River will deprive Assam from the flow of huge volume of water which the state has been enjoying since the existence of the mighty Brahmaputra River," Gogoi said in a letter to the PM, reported IANS.
He went on to say that the matter should be taken up with China with urgency.
"It will be great injustice to the people of Assam from a country with whom the government of India claims to have cordial and friendly relations. We want good relations with neighbours. There is a big market for Chinese goods in this region. The matter must be taken up urgently and seriously," he said.
Xinhua news agency reported a few days ago that Zhang Yunbao, head of the project's administration bureau, had announced the blocking of a tributary of the Yarlung Zangbo (Brahmaputra) river for the Lalho project on the Xiabuqu river in Xigaze.
The multi-purpose 4.95 billion yuan ($740 million) hydel project will be used for irrigation, flood control and power generation. Yunbao said that the project would store up to 295 million cubic metres of water and help irrigate 30,000 hectares of farmland and generate power up to 85 million kilowatt-hours of electricity each year from two power stations. The ambitious project, which started in 2014, is expected to complete by 2019.
China shocked India in 2013 by announcing that the Chinese State Council had approved the construction of three new hydropower projects on the middle reaches of the Brahmaputra in the Tibet Autonomous Region (TAR) as part of its energy development plan for 2011-15. India lodged a complaint with China, citing that it will have a huge impact on the flow of water in lower riparian countries like India, Bangladesh and Bhutan, but it fell on deaf ears.
(With inputs from IANS)