Architecture aficionado Brad Pitt has been reportedly dating Massachusetts Institute of Technology (MIT) professor Neri Oxman. And, according to the latest update, Oxman was carrying an uncanny resemblance when she stepped out on Cambridge on April 16.
The Allied actor's rumored girlfriend donned all-black ensemble along with an oversized sunglasses during an outing on Monday. While it is not uncommon to wear all black shirt and jeans, Oxman's outfit kept everyone talking because of Jolie's signature style.
Oxman wore a pair of skinny jeans and a fitted long-sleeve top along with a turban-style hat, which made her look very similar to the Hollywood actress Angelina.
You can check her photo here.
"[He's] glowing around her. Design is her specialty, so it's not hard to see why Brad would be attracted to her. Neri is very passionate, extremely smart and talented woman. She is very extroverted, outgoing, vivacious and loving," a close friend of Brad told Us Weekly.
The insider further went on: "Men and women love Neri. She has a way of making you feel as if you're the only person in a crowded room. Being around Neri is intoxicating as if you're flying high above the mountains."
Recently another report by Hollywood Life claimed that Jolie was intimidated by the ongoing romance rumor between her estranged husband and the MIT professor.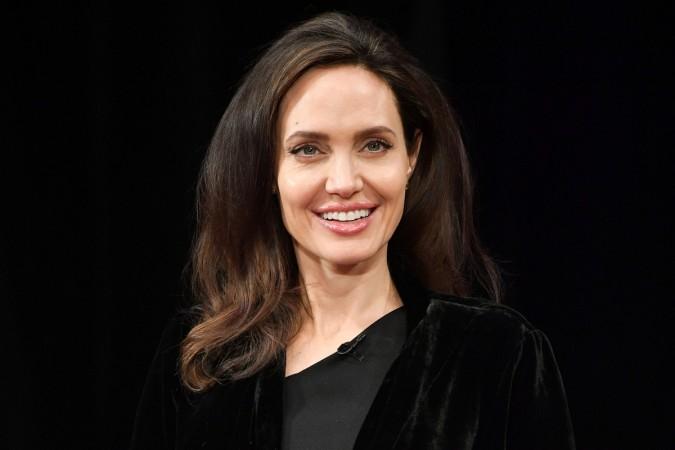 According to an insider, "Angelina is steaming with emotions and jealousy. She doesn't like to hear any of the dating rumors about her ex... She can't handle it."
"Angie saw pictures of Neri and felt a bit jealous. It's Neri's incredible intelligence that has thrown Angie off balance. An MIT professor is the last person Angie would have picked for Brad. Instead, "Angie might feel more comfortable if her ex were dating another Hollywood actress," the source further added.
However, Pitt and Jolie will soon finalize their divorce as they had been negotiating the terms of custody of their six children — Maddox, 16, Pax, 14, Zahara, 13, Shiloh, 11, and twins Vivienne and Knox, nine.