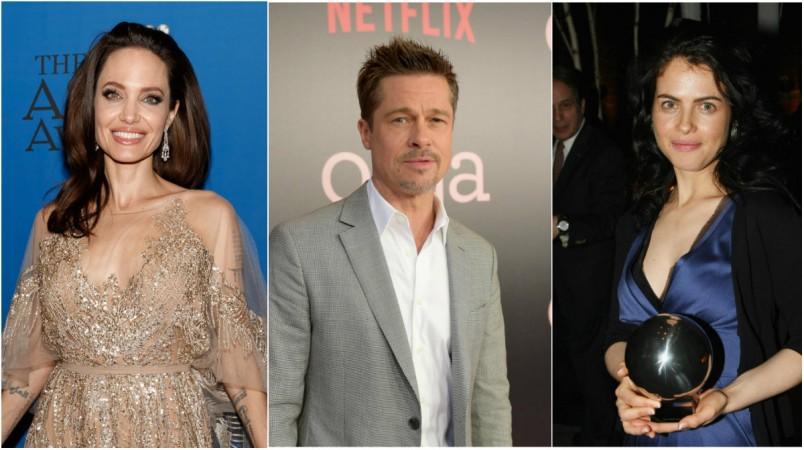 Angelina Jolie is not happy about the ongoing romance rumor between her estranged husband Brad Pitt and MIT (Massachusetts Institute of Technology) professor Neri Oxman, according to Hollywood Life.
An insider close to the Maleficent actress told the tabloid, "Angelina is steaming with emotions and jealousy. She doesn't like to hear any of the dating rumors about her ex... She can't handle it."
The 42-year-old actress felt a bit intimidated after discovering Pitt's dating rumor with the acclaimed architect especially after a lot of reports called Oxman an Angelina Jolie lookalike.
"Angie saw pictures of Neri and felt a bit jealous. It's Neri's incredible intelligence that has thrown Angie off balance," the tipster added. "An MIT professor is the last person Angie would have picked for Brad. Instead, "Angie might feel more comfortable if her ex were dating another Hollywood actress."
The insider further added: "She's hearing that people think she looks like Neri and the whole thing is weird and uncomfortable for Angie."
The insider claims that the actress cannot accept the fact that Pitt has already moved on in his life. She would have felt comfortable if he was dating any Hollywood actress because "She knows Neri is not Brad's type, or at least doesn't fit into his group of ex's."
Jolie, who has six children with Pitt — Maddox, 15, Pax, 13, Zahara, 12, Shiloh, 10, and twins Knox and Vivienne, 9, has been chatting with them to keep herself in the loop about Pitt's life.
"After the kids spend time with him, Angie asks them what is going on and they inform her about what dad is up too," the source told Hollywood Life.
Pitt has been keeping a low profile since his split from Angelina Jolie. The duo was said to be finalizing their divorce after a lot of negotiation about the terms of custody of their six children.