Angelina Jolie's health has always been a cause of concern for fans. Following the filing for divorce, the actress looked like she'd lost a lot of weight and had been ill for a while. However, Jolie assured her fans that she was taking care of herself and her children post the split from Brad Pitt.
But a tabloid is claiming that the Maleficent actress is not in the best of shape. According to NW Magazine, the actress was rushed to hospital last month after she collapsed in her LA home. The magazine has further claimed that a concerned Pitt had come forward to help her. But Gossip Cop has debunked the claims.
As per the NW report, Jolie is "exhausted, not sleeping and not eating enough." The insider claims, "It's no wonder her body gave out on her." The story goes on to assert that Jolie ignored the incident, but Pitt isn't letting go of it all that easily. The estranged husband reportedly urged the actress to get help.
"He wants her to be in top health for the sake of their children. He's suggested she tries rehab-style treatment," the source is quoted. The insider also claimed that while Jolie refuses to check into a facility, Pitt is busy consulting lawyers to see if he is legally allowed to admit her for a psychiatric evaluation.
Gossip Cop debunked the story, calling it a fabricated report. A source close to Jolie told the site that the actress never collapsed or was she rushed to a hospital in the first place. An insider close to Pitt also confirmed that the Allied actor did not threaten to have the actress commit to a psych ward.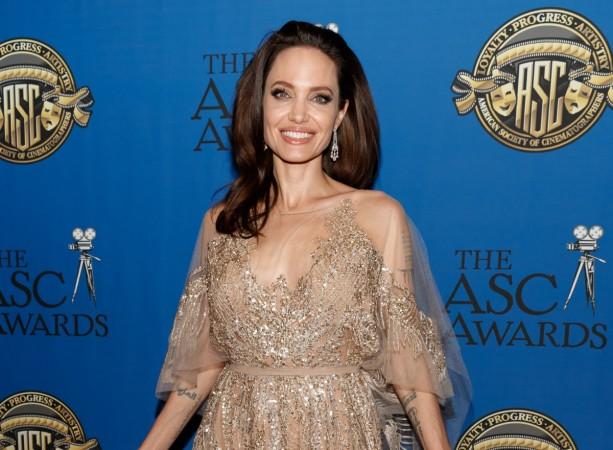 Yes, Jolie had some trouble with regard to her health but the actress, but speaking to Vanity Fair, the actress shared that her health is one of her priorities. "I'm being smart about my choices, and I'm putting my family first, and I'm in charge of my life and my health," she said.
Pitt and Jolie are on cordial terms, The Sun reports. It also suggested that the couple could settle their divorce in a matter of few weeks.
A source close to Jolie shared, "The terms of the divorce are now agreed. They are being finalized by both legal teams but will be filed within weeks. It's a huge turnaround from where the marriage ended, especially given the claims Angelina made against Brad, but they are now on pretty good terms."
"Both decided it was crucial for the children that they had a respectful relationship," the source added.