Move over Jennifer Aniston! Seems like Brad Pitt has a new woman in his life.
According to Page Six, the actor has been "spending time" with acclaimed architect and Massachusetts Institute of Technology (MIT) professor Neri Oxman.
The site further reported that architecture aficionado Pitt met Oxman through an architectural project at the university and that's how they became friends.
"Brad and Neri instantly hit it off because they share the same passion for architecture, design, and art. This is best described as a professional friendship," a source told Page Six.
The source added: "Their friendship has not turned into romance … as both are cautious and this is, again, more of a professional friendship. But Brad is very interested in spending more time with Neri, she is fascinating."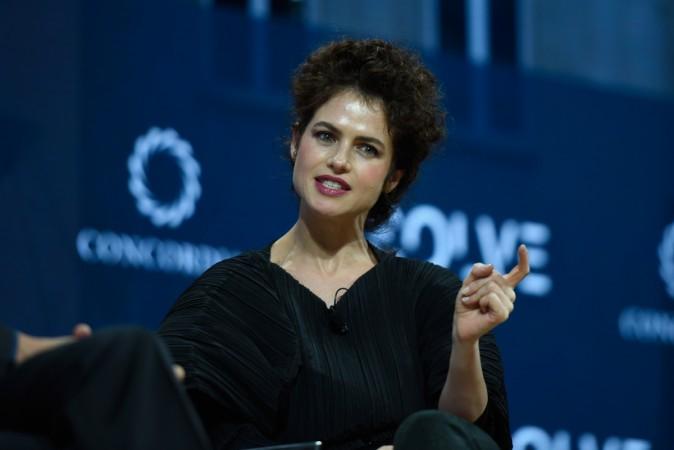 Meanwhile, Pitt's representative declined to comment on it while one of his friends told Page Six: "You are correct that they are just friends and she is very impressive."
While the rumor about their friendship is swirling, several sources confirmed to Page Six that Oxman has been romantically involved with billionaire activist investor Bill Ackman.
Lately, Pitt, who has been keeping a low profile since his split from Angelina Jolie, was said to be finalizing their divorce.The duo has been negotiating the terms of custody of their six children — Maddox, 16, Pax, 14, Zahara, 13, Shiloh, 11, and twins Vivienne and Knox, nine.
Here are a few things to know about Neri Oxman.
According to Oxman's profile on the Vilcek Foundation's website, she was born in Israel to an American father and a native Israeli mother, who were renowned architects as well. She also has a younger sister, named Karen
The 42-year-old became an associate professor at MIT in 2010, where she founded the Mediated Matter group that conducts research into bonding design and architecture with natural and biological environments
The American-Israeli architect has been conferred with numerous awards to date — the MIT Collier Medal in 2016, Vilcek Prize in Design in 2014, the Earth Award for Future Crucial Design in 2009 and the Holcim Foundation Next Generation award in 2008
In 2012, she was named one of the "most talented, intelligent, funny, and gorgeous Jewish women in the world" by Shalom Life
Oxman was previously married to Argentine composer Osvaldo Golijov. She once told Slate that his music had an "incredible influence" on her work.