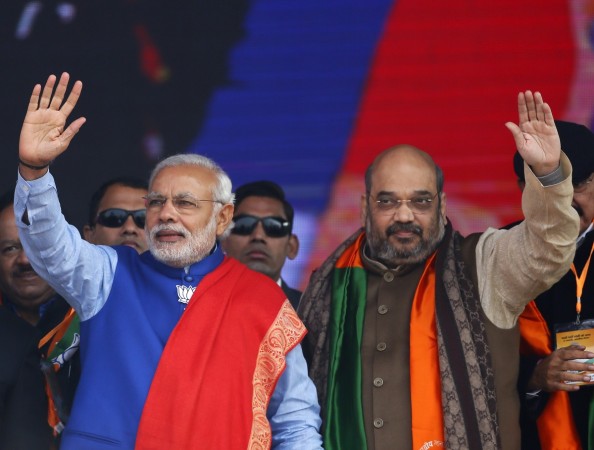 While an agriculturist in Andhra Pradesh's Nellore district had sought help from adult star Sunny Leone by erecting a poster of the actress in his field to ward off the "evil eye" of other villagers, farmers in Karnataka are turning to BJP politicos to protect their crops.
Pictures of farmers in Lakkavalli Hobli in Chikmagalur district using cut-outs of prime minister Narendra Modi and BJP president Amit Shah as scarecrows in their fields are doing the rounds on social media.
The farmers gathered these cut-outs after the BJP's whirlwind campaigns in the district before the Karnataka Assembly elections concluded in May.
Apart from Modi and Shah, the farmers - who had extended their support to the BJP - had also collected life-size posters of the party's chief ministerial candidate, BS Yeddyurappa. The towering cut-outs were collected from rally venues and carried back home by the farmers on their vehicles.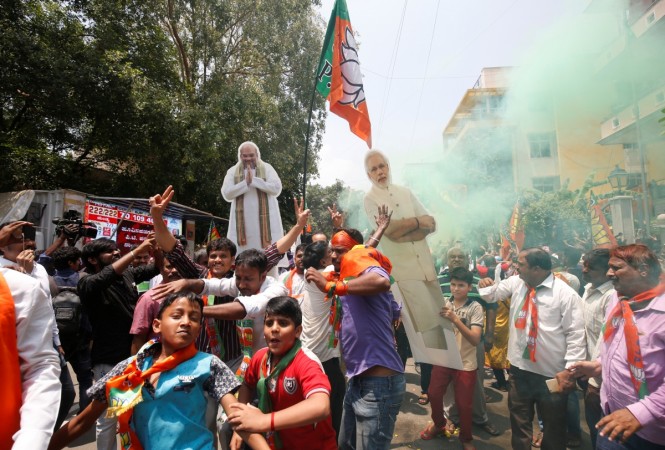 According to Rajesh Matapati, a resident of Tarikere, "many didn't bother cleaning up" after the rallies, Times of India reported. Now, they are being utilised to keep birds away from the fields, where the sowing has been completed.
The Modi government might have failed to hoist the saffron flag in the state, but they have inadvertently made their presence felt in the fields of Chikmagalur farmers in the form of scarecrows. Matapati added:
It is not restricted to any particular party. Party leaders had kept the cutouts to seek votes in the villages and semi-urban areas. Now the farmers are using the same in their fields.
He also said that apart from using the posters many farmers are also using the buntings, wooden sticks used for the cut-outs for various other purposes.
Here are pictures of the unusual scarecrows
Farmers are using Modi and shah cut outs as scarecrows in Lakkavalli village in chikmangalore district.

PM had held massive rallies in the district before Karnataka elections. pic.twitter.com/wCwwyjFiVN

— Nagarjun Dwarakanath (@nagarjund) July 18, 2018