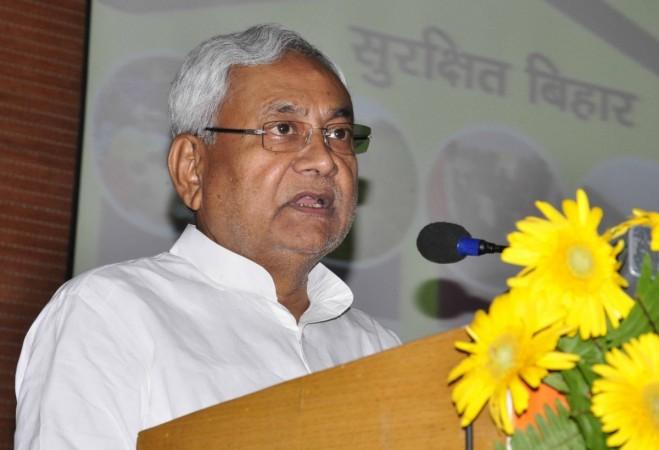 More than 300 constables went on a rampage, damaging properties and attacking officers after a woman colleague who had been reportedly refused leave died early on Friday. The stir has left at least one officer in a serious condition.
Three police officers and two journalists were injured as the protesting trainee constables, including a large number of women, attacked and ransacked officers' quarters at the Patna Police Lines.
The constables complained that they were forced to put in long hours of work without being provided basic facilities.
"We work without food, water, and toilet facility. It is impossible to get leave even for genuine reasons," one of them told the media. Others echoed him.
They said the woman constable died due to sheer negligence and the "inhuman and authoritarian stance of her seniors".
She reportedly had dengue and had sought leave. However, despite repeated requests, she was not granted leave, a constable complained.
Bihar Director General of Police K.S. Diwedi, who was in Delhi on Friday to attend a meeting, reacted sharply to the unrest in police force.
Videos on social media showed policewomen rampaging through police stations, shattering LED television and furniture.
When a senior officer, Mohammad Maslehuddin, tried to pacify them, they hit him with a baton on his head.
Deputy Superintendent Maslehuddin's family told IANS that he had been admitted to a private hospital and his condition was serious.
"He was first attacked in the office and beaten. When he tried to escape and reached his official quarter, they forcibly entered it and tried to kill him.
"However, his young daughter saved him by standing at the door and challenging the mob. The house was also ransacked," a family member said.
Diwedi said in New Delhi that such indiscipline would not be tolerated.
"The protesters will be punished and trained to follow discipline."
Chief Minister Nitish Kumar asked Diwedi to submit a report at the earliest. A probe headed by Inspector General N.H. Khan has been ordered.
Additional Director General S.K. Singhal told the media that the situation had been brought under control.