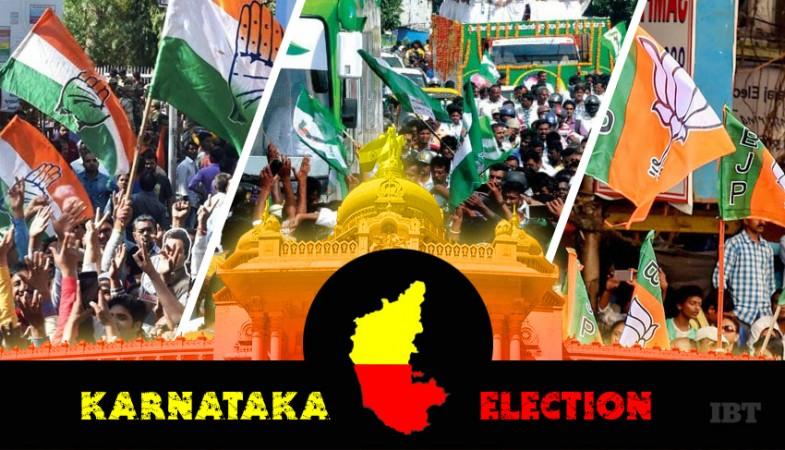 Five districts of Karnataka are going in for elections on Saturday, November 3. Ballari, Shivamogga and Mandya are conducting Lok Sabha elections while Ramanagara and Jamkhandi will have legislative assembly elections.
The polling starts at 7 am and will conclude at 6 pm today. The results of these elections could well be an indication for what's in store ahead of the 2019 general elections.
At the moment, the Congress and Janata Dal (Secular) have joined hands to form an alliance to take on the Bharatiya Janata Party.
Live Updates
BJP's Sriramulu cast his vote in Bellary
BJP legislative member Sriramulu cast his vote in Bellary. His sister J Shantha is fighting for Bellary.
Karnataka: BJP MLA B Sriramulu cast his vote at polling station no. 52 in Bellary city. Voting for 3 parliamentary constituencies Bellary, Shimoga, Mandya & 2 legislative assembly constituencies Jamkhandi, Ramanagaram began at 7 am today. pic.twitter.com/GhmQMnCTZT

— ANI (@ANI) November 3, 2018
Total of 46.2% voter turnout till 3 pm in Karnataka
There was a total of 46.2 percent of voter turnout till 3 pm in the five districts of Karnataka.
At 3 pm, Bellary recorded 47 percent voter turnout. Shimoga was at 41.49 percent and Mandya at 37.7 percent.
Ramnagar had 54.76 percent at 3 pm while Jamkhandi recorded the highest among the five at 58.82 percent.
Women and the disabled have seperate booths
57 pink booths exclusively for women and 26 for the disabled have been arranged.
BJP and Congress workers detained by police
BJP and Congress workers were detained at polling booth number 125 in Jamakhandi for urging people to vote for their party.
They were arrested for violating the moral code of conduct outside the booths.
Congress candidate Anand Nyamagouda casts his vote
Congress candidate Anand Nyamagouda contesting from Jamkhandi casts his vote at polling booth number 125.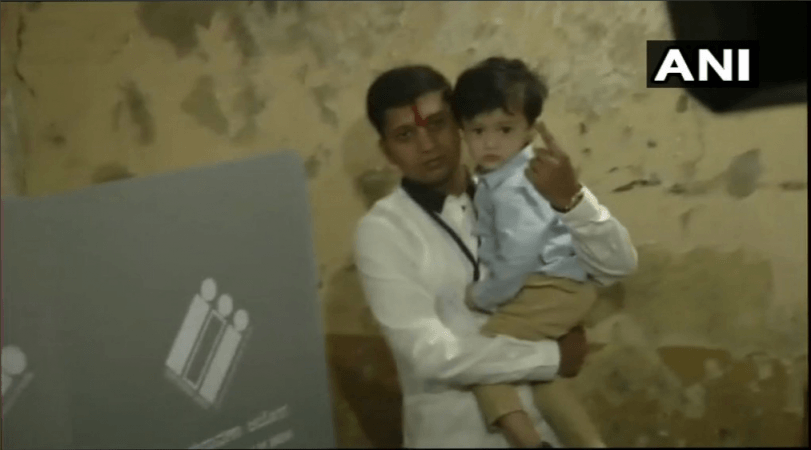 'The lotus in Karnataka is in coma,' says former Karnataka CM Siddaramaiah
"Yeddyurappa (now state BJP chief) has once again made a statement that the government would fall. Already due to several rounds of operations, the lotus (BJP symbol) in Karnataka is in coma. Now once again don't try your hands into the wrong adventure of Operation Lotus," former Karnataka CM Siddaramaiah was quoted as saying by Indian Express.
Voter turnout till 9 am
Till 9 am, Bellary has had 4.40 percent, Shimoga with 8.61 percent, and Mandya had a 4.18 percent turnout. For the Legislative assembly constituency elections, Jamkhandi had a 9 percent voter turnout while Ramnagar had 8 percent.
Voting in Ramanagaram delayed after snake was spotted in one of the polling booths [WATCH]
Voters queue up in Hirepadasalgi village of Jamkhandi to place their votes
Voters line up to cast their vote in Hirepadasalgi village of Jamkhandi.
KR Nagar Kuruba voters threaten boycott; Siddaramaiah pacifies them
Kuruba voters of Mandya were allegedly upset with the behaviour of JD(S) MLA Sa Ra Mahesh.
However, Congress' Siddaramaiah pacified and convinced the people to vote. He also promised to address their concerns after the voting concludes.
JD(S) chief Deve Gowda, HD Kumaraswamy see bypolls as semi-finals to 2019 General elections
"If the Congress-JDS alliance wins all five seats, it will send an indication to the whole country. It will be a message to all the states going to the polls in the next few months," JDS chief H D Deve Gowda told ANI.
Yeddyurappa confident of his son's victory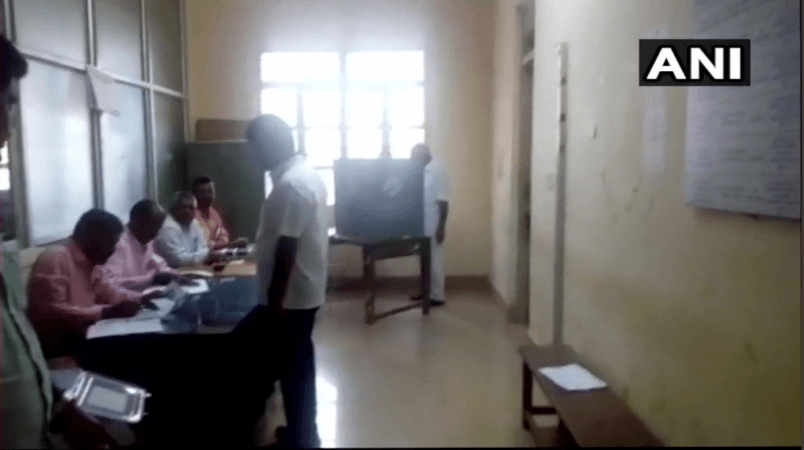 "101 percent my son (BS Raghavendra) is going to win the Shimoga seat. We are also going to win Bellary & Jamkhandi. We will get absolute majority in all the constituencies," BS Yeddyurappa, the former Karnataka chief minister said.
He cast his vote at ward no. 132 at Shikaripura in Shimoga, reports the Indian Express.
BJP candidate Srikant Kulkarni casts his vote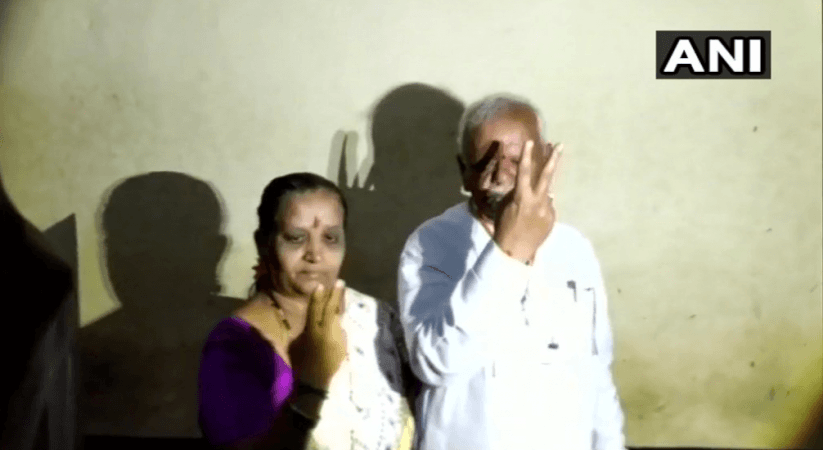 BJP candidate Srikant Kulkarni from Jamkhandi cast his vote today.
A former MLA, Kulkarni said that he was confident that he would win by at least 20,000 votes.
HD Kumaraswamy's wife contesting in Ramanagara; will win seat due to no opposition
Karnataka chief minister HD Kumaraswamy's wife Anita Kumaraswamy is contesting for JD(S) in Ramanagara.
Two days earlier, BJP candidate L Chandrashekhar backed out of the Ramanagara elections and joined the Congress.
He also voiced out his support for Anita Kumaraswamy.
Due to the lack of opposition for the JD(S) candidate, Anita has virtually won the seat in Ramanagara.
Ramanagara was chief minister Kumaraswamy's seat. He had to give up the constituency after the general elections in May 2018.
Who are fighting for seats in Jamkhandi, Ballari and Shivamogga?
All the three major parties (Congress, BJP, JD(S)) are participating in the elections.
In Shivamogga, BY Raghavendra of the BJP is contesting against Madhu Bangarappa from the JD(S). Incidentally, Raghavendra is the son of former Karnataka CM BS Yeddyurappa and Madhu Bangarappa is also the son of a former CM, S Bangarappa.
J Shantha, the sister of BJP leader Sriramulu and VS Ugrappa of the Congress are fighting for Ballari.
In Jamkhandi, Congress candidate Anand Nyamagowda is pitted against BJP's Srikant Kulkarni.
50 lakh people likely to cast votes today
News9 has reported 54,54,275 voters are expected to turn up to the polling booths.
The voting is going on in 6,227 polling booths across the five districts.
Voting underway in Bellary; delayed in Mandya
Voters showed up bright and early in Bellary to cast their votes.
However, due to the malfunction of the electronic voting machines (EVMs), the polling has been delayed in Mandya.
Karnataka: #Earlyvisuals from a polling station in Bellary; voting for three parliamentary constituencies — Bellary, Shimoga, Mandya and two legislative assembly constituencies—Jamkhandi, Ramanagaram began at 7 am today. pic.twitter.com/7tqZ1b6ou2

— ANI (@ANI) November 3, 2018