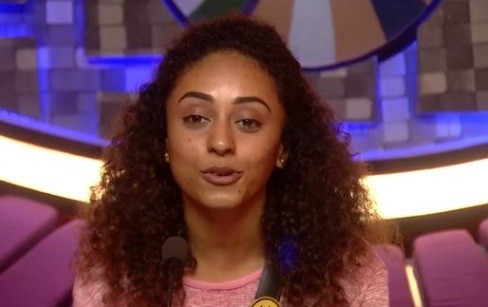 The grand finale of Bigg Boss Malayalam will begin at 7 pm on Sunday, September 30, and Mohanlal will announce the name of the title winner from the five finalists -- Pearle Maaney, Sabumon Abdusamad, Aristo Suresh, Srinish Aravind, and Shiyas Kareem. Just in: Who wins Bigg Boss Tamil? Here is the answer
Asianet had earlier announced that the winners of this final race will be determined after analysing the audiences' voting. The audience poll ended at 12 am yesterday, and as per the latest trends, Sabumon Abdusamad has apparently succeeded in getting an upper hand over Pearle Maaney, the most popular contestant in Bigg Boss Malayalam.
Tight competition between Pearle and Sabumon
In all probabilities, the winner of this competition will be either Pearle Maaney or Sabumon Abdusamad. Pearle Maaney was apparently leading the contest from the front until yesterday's episode. But in the Saturday's episode, Pearle Maaney indicated that she wants to break up with her boyfriend Srinish.
This move from Pearle has reportedly backfired especially during the final leg voting. As per close sources to Bigg Boss Malayalam, it has been learned that Sabumon Abdusamad has reached very close to Pearle's vote share. However, the source remained tight-lipped when we asked about Pearle's and Sabumon's exact vote figures.
As per reports, Shiyas is trailing closely behind Sabumon and Pearle, while the remaining two contestants, Srinish and Suresh are nowhere in the picture.
PR agency working for Pearle Maaney?
In the meantime, a section of social media users has started alleging that a PR agency is working for Pearle Maaney outside the house. It should be also noted that Deepan, one of the evicted contestants of Bigg Boss had also shared similar concerns. A couple of weeks back, Deepan alleged that he is being targeted continuously by a section of fake social media accounts just because he supported Archana Suseelan. Snehan's shocking comments on Bigg Boss Tamil results

A few days back, popular television anchor Arya had also faced social media backlash when she revealed that her favourite contestant inside the Bigg Boss Malayalam house is Sabumon Abdusamad. After facing an unexpected social media attack, Arya revealed that it was Pearle Maaney fans who cornered her.