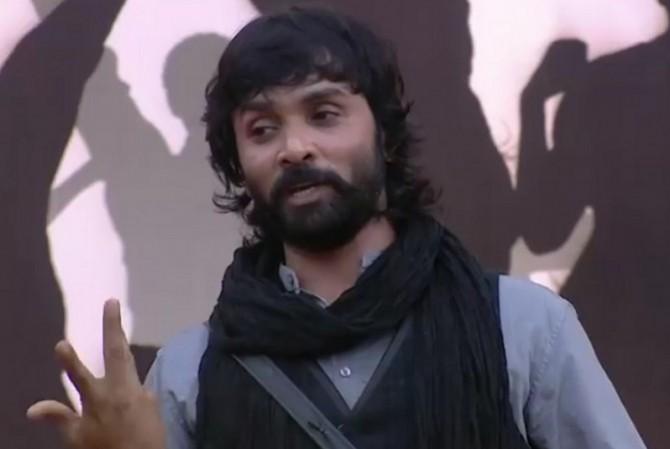 Snehan, the runner-up of the first season of Bigg Boss Tamil 2, has made bold and shocking comments on the results of Bigg Boss Tamil 2. The multifaceted lyricist's statement comes after Sendrayan and Yashika failed to make it to the grand finale. Who is Bigg Boss Tamil Winner? Here is the Answer

Speaking to a website, Snehan said that looking at the people's response, Riythvika should win the title in Bigg Boss Tamil 2 although actress was not sportive in tasks initially. "In the end, it looks like the show makers will decide the winner and it will not be decided on the public votes that failed to save Sendrayan and Yashika," he claims.
Snehan said that he trusted the creators of the show even when people showed him that the polls indicate he would emerge victorious in the first season. "I felt it was just a game. But as an outsider watching this season, I get a feeling that people might have been correct and the results might be rigged," he claimed.
The 40-year old highlights that Kamal Haasan was not a person who would tolerate injustice and would fight to have a fair play. "He has contractual agreements. Else he would have bid goodbye to Bigg Boss by now if he sees something is wrong. We will know his views after the completion of the show," Snehan claimed.
Further, Snehan stated that he cannot digest that fact that Yashika and Sendryan were eliminated. He is further disappointed with the show for relaxing the rules this season.
Snehan points out that every few weeks contestants were getting to meet people from outside world and they had the opportunity to get in touch with their family through photos, voice, etc on a regular basis which was not the case in the previous season.
In the first season of Bigg Boss Tamil, contestants lost contact with the outside world completely. "We would have stayed even for a year if we were given similar treatment," he ends.