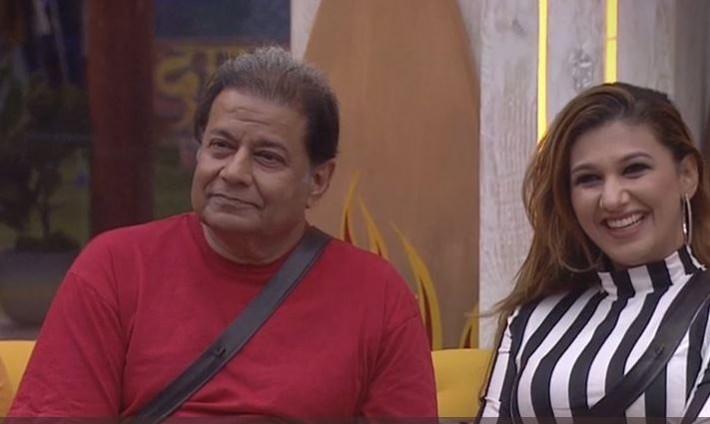 Bigg Boss 12 had rocked everyone when the vichitra jodi of the 65-year-old bhajan maestro Anup Jalota and the 28-year-old singer Jasleen Matharu admitted being in a romantic relationship. But after getting evicted from the Bigg Boss 12 house, Jalota has taken a U-turn and said that his relationship with Jasleen is more musical and spiritual rather than a romantic one.
Clarifying that there is no love between the two, Anup Jalota told The Indian Express, "Ours is a very pure and musical relationship. And I think it's above love. My relationship with Jasleen is not physical but spiritual. Outside the show, we have been to each other's house only a couple of times. During our stay, we got to talk and spend time together. And I can confidently say, our bond has become stronger. I hope it continues to be so forever."
Now, Anup Jalota's statement has again made us think whether the two were indeed faking their relationship just for the sake of getting famous on the controversial reality show.
One of Jasleen's friends too had shared that their relationship was nothing but a publicity gimmick to catch the attention of the viewers on the show.
"Jasleen and Anup aren't together at all. They are just trying to act coy and behave as if they are in a relationship for the sake of the show. The channel has not asked them to do it but they have themselves designed this plan to catch public attention on the show. This is more like their survival strategy," a friend of Jasleen Matharu had earlier told DNA.
During their initial stay in the Bigg Boss 12 house, when Srishty Rode challenged the couple, house-inmates grilled them for faking their relationship and called it a publicity gimmick, a hesitant Jasleen had admitted it in front of other contestants that the two had been together for the past three years now in a romantic relationship.
Now, whether Jalota and Jasleen were in a romantic relationship or a spiritual one, only they know the truth.