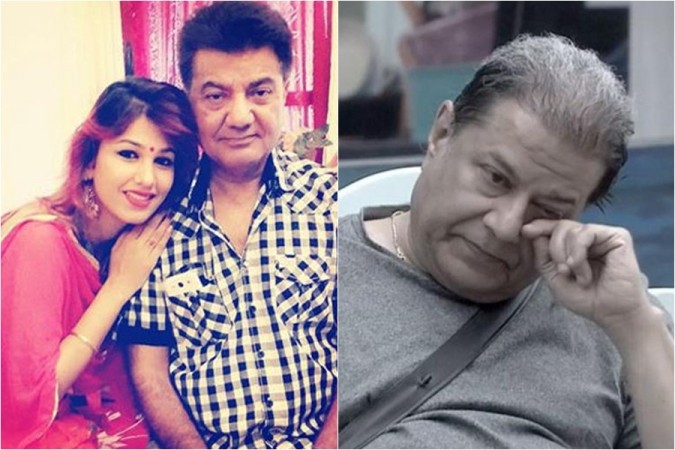 Anup Jalota ended his relationship with Jasleen Matharu after the latter refused to sacrifice her clothes and make-up for him during a task.
Their fellow inmates tried their best to convince Jalota to reconsider his decision but he remained firm which made Jasleen break down in tears. When Jasleen father's Kesar Matharu was asked about the trouble in paradise in his daughter's love story, the film producer looked somewhat relieved with Jalota's decision.
"If he has broken the pair, it is his marzi (will)," Kesar Matharu was quoted as saying by Bollywood Life.
However, many people on social media are not willing to buy the break-up drama that unfolded between Jasleen and Jalota. They called it a well-scripted drama planted by the makers of the show to gain more TRP and accused Anup Jalota and Jasleen Matharu of shedding crocodile tears.
When Jasleen's father was asked whether his daughter and the bhajan singer were faking the relationship, Kesar Matharu said, "I will come to know the real story once they're out of the house. It might be possible. I really don't know as of now. We are watching the same stuff as you on TV. I will ask Jasleen when she's out about the real story."
The film producer also pointed out that Jasleen was being real on the show and how she loves good clothes since childhood.
"She is being herself. She is just like that in the real world. She does not pick up unnecessary fights with people or create unwanted drama. She is quite particular about her dressing. Jasleen loves good clothes since childhood. She can play well on her own too," he said.
Now, it remains to be seen whether Jalota and Jasleen get back together and rekindle their romance inside the Bigg Boss 12 house.