Suzuki and Toyota decided to supply vehicles to each other in March.
Maruti Suzuki will supply Vitara Brezza and Baleno to Toyota.
Toyota plans to localise Vitara Brezza and Baleno.
Toyota will provide Corolla to Maruti Suzuki.
Japanese giants Toyota and Suzuki are rivals in many global markets but have decided to help each other in India to conqueror their unchartered vehicle segments. Maruti Suzuki is the master of small cars in India while premium cars are not its domain yet. Similarly, Toyota needs no introduction in the utility vehicles space, while small cars are not its cup of tea yet.
The partnership will see Toyota selling rebadged Vitara Brezza and Baleno while Maruti Suzuki will sell Corolla. The details on the models such as the schedule of the start of supply, number of units and vehicle specifications will be considered at a later stage. Meanwhile, Toyota has confirmed that it will increase the local content of Baleno and Vitara Brezza. The move is to make the vehicles' price competitive in the crowded under Rs 10 lakh vehicle segment.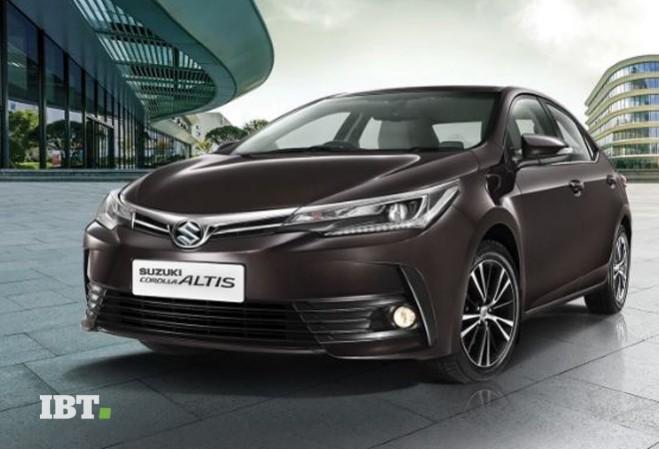 "Toyota will further boost their (Baleno and Vitara Brezza) outlook on components localisation in support to 'Make in India' initiative, to achieve cost-effectiveness," Atsushi Oki, the Toyota Kirloskar Motor Vice President, told PTI. The words indicate that the badge-engineered Vitara Brezza and Baleno will be priced aggressively. Will it be priced lower than Maruti Suzuki Vitara Brezza and Baleno? It remains to be seen.
When asked about the changes that Toyota intends to make, Oki replied, "The likely changes to be brought in the two models are still under work-in-progress and how the final products get rolled out will be known over the course of time."
The collaboration of Toyota and Suzuki came after a long process that started on February 6, 2017, when they signed a memorandum toward business partnership. The two companies have been exploring concrete projects for collaboration in areas including environmental technology, safety technology, information technology, and the mutual supply of products and components.
Last week, the duo decided to start discussing joint projects for technological development, vehicle production, and market development.