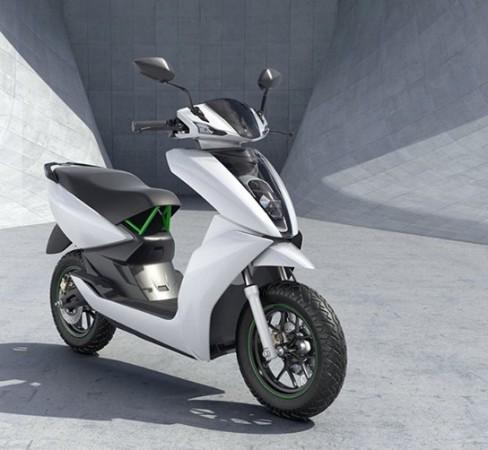 Ather S340 e-scooter is the product of Bengaluru-based Ather Energy
The S340 is powered by a lithium-ion battery pack
The e-scooter has a range of up to 60km and a top speed of 72kmph
Ather Energy, the Bengaluru-based start-up found by two IITians – Tarun Mehta and Swapnil Jain, is all set to launch its first electric scooter. Ather S340 will enter the market on June 5.
Ather Energy had revealed the prototype of S340 as India's first electric scooter in early 2016. Though the launch of the e-scooter was scheduled in 2017, the start-up failed to meet the deadline. Mehta, the CEO and co-founder of Ather Energy, says that they had underestimated the challenges involved in development and production of a new product.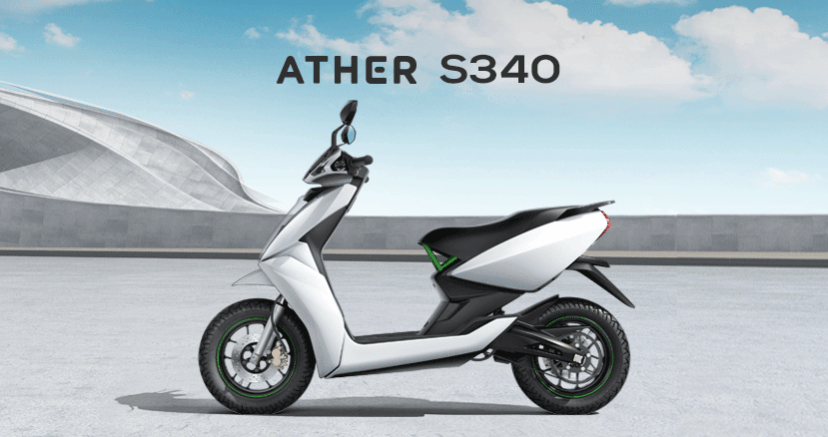 Powered by a lithium-ion battery pack, Ather S340 electric scooter is built around a hybrid aluminium chassis. It has a range of up to 60km and a top speed of 72kmph. The e-scooter's battery can be charged up to 80 percent in 50 minutes. Ather Energy claims the battery pack of the new scooter has a life of 50,000 km. The S340 also flaunts touchscreen dashboard, which integrates cloud-based data, disc brakes and LED lights that respond to ambient light conditions.
Ather S340 will go up against Okinawa Praise and Twenty Two Motors Flow in the less crowded e-scooter segment of India.
Ather Energy will start accepting bookings for the S340 for Bengaluru customers from June and the company has opened its the first Experience Center at Indiranagar for test rides. The company claims that it will work on plans to launch the S340 in other cities after it starts deliveries in Bengaluru.
Ahead of the launch, Ather Energy has set up EV charging point in Indiranagar area on May 21. Ather Energy calls its charging infrastructure for electric vehicles (EVs) as AtherGrid and it is open for all EVs in the city of Bengaluru.

Ather Energy has planned to install 60 charging points by the end of 2018 in Bengaluru. The completion of the project will see charging station within 4 km driving distance from any point in the city. This is the largest charging infrastructure effort in an Indian city, Ather Energy claimed in a press statement.