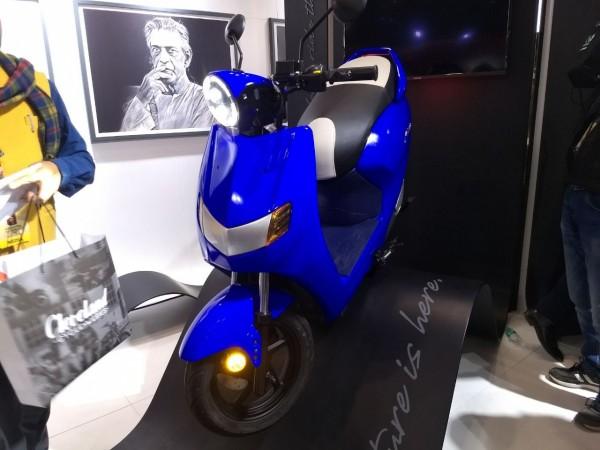 Twenty Two Motors, a Haryana-based EV start-up, launched its first electric scooter -- Flow -- at the ongoing Auto Expo 2018 in Greater Noida on February 8. Flow, a super smart electric scooter, is priced at Rs 74,740. The company has also announced the opening of the bookings.
Also read: Auto Expo 2018 Day 2 LIVE: UM India launches Thor electric cruiser, Twenty Two Motors Flow e-scooter arrives
The Flow electric scooter comes equipped with hi-tech features such as Artificial Intelligence and cloud connectivity. The scooter weighs approximately 85kg and is equipped with DC motor, which is powered by a lithium-ion battery. The battery can be charged within a span of five hours and can travel a distance of more than 80kms with a speed of 60kmph. The Flow scooter will also be available with an option of a dual battery. Other features of the Flow include telescopic suspension, in-built mobile charger and storage space for two helmets at a time.
Also read: Auto Expo 2018: Here's Emflux One, India's first electric superbike, priced at Rs 6 lakh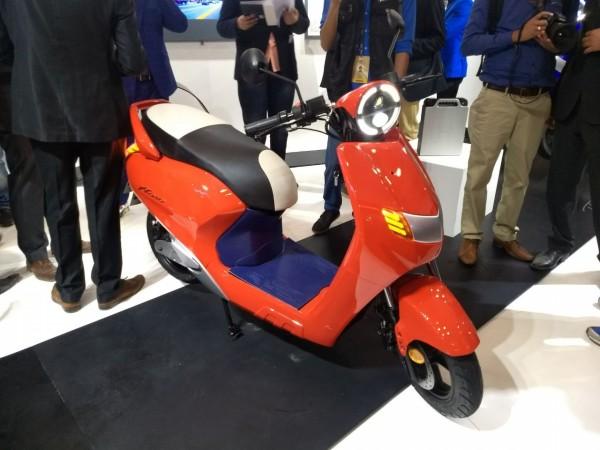 Key features of Flow electric scooter
Disc brakes—twin disc brakes with the electronic braking system.
Digital speedometer
LED lamps
Artificial Intelligence
Geofencing -- Allows the rider to enter higher territory. This scooter will alert the rider once it is outside the defined area.
Cruise Control
Reverse mode
SOS mode-The SOS mode on the scooter will send messages and location of the scooter to the registered number in case of emergency.