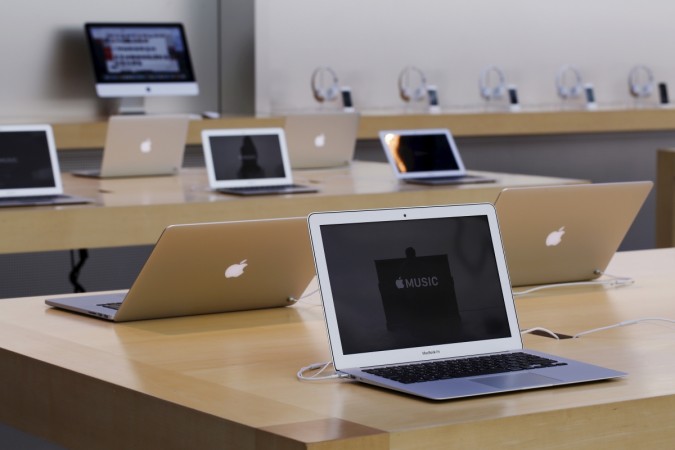 Apple CEO Tim Cook is banking heavily on India. In an effort to get a stronger foothold in the Indian market, Apple is going to be opening its U.S. Fifth Avenue-style Apple Store in Bengaluru, Mumbai and Delhi next year.
According to a report by Factor Daily, Apple will be investing between $3 and $5 million into its three flagship stores, which will be up and ready within the next 18 months. Apple currently sells its devices through third-party retailers bearing the "Premium Reseller" tag.
The International Business Times India had reported earlier that the company had been exempted from the 30 percent local-sourcing norms that international retailers need to comply with and only required Finance Minister Arun Jaitley's approval to get started.
The Indian government had dashed Apple's earlier plans to sell refurbished devices in the country, but if the Factor Daily report is to be believed, then Apple opening its official stores in India could be a major win for the company.
The report added that 40 Apple executives have been stationed at the company's office at Gurugram, to establish the company's retail presence in the country. IB Times had also reported that Cook, who had been in China to announce Apple's investment in ride-hailing service Didi Chuxing, might make a stopover at India to meet Prime Minister Narendra Modi.
Read More: LucidCam aims to let everyday users shoot VR video
Apple establishing a formal retail presence in India may be a good thing, seeing that India seemed to have been its only bright spot this quarter, witnessing a 50 percent growth in sales. However, a report by CNBC claims that the company headquartered at One, Infinite Loop may not see great success in the country.
The report cites high prices and the need among Indian consumers to replace their devices regularly as factors that will hamper sales. Additionally, a report by the Indian Express adds that the iPhone sales growth in India was fuelled by the now discontinued iPhone 5s.
"Wider distribution and aggressive promotional campaign surely contributed to the growth, but it was iPhone 5s performance during the quarter which led Apple to its first ever record Q1 (January-March) numbers in India," Indian Express quoted Tarun Pathak of Counterpoint Research as saying.
While the Apple iPhone 6 and 6s cost Rs. 50,000 and Rs. 60,000 respectively, the iPhone 5s can be bought online for Rs. 25,000 through the same retailer.