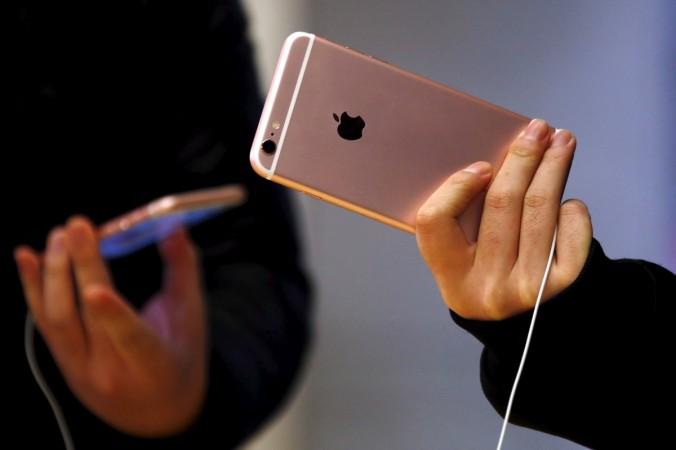 Cupertino-based technology behemoth Apple on Tuesday announced the company's revenue report for the second quarter ending on March 26. The company's share value dropped 8 percent within hours of the announcement of Apple's second quarter results, CNBC reported.
Apple, for the first time since 2003, has witnessed a drop in earnings. The company posted a quarterly revenue of $50.6 billion and quarterly net income of $10.5 billion, compared to revenue of $58 billion and net income of $13.6 billion, in the same period previous year. With this, the company has registered a 13 percent decline in revenue.
Apple, in its first quarter report, had said the company's revenue might decline in the second quarter and this has turned out to be true.
The slowdown has been attributed to the slump in iPhone sales, the company's cash cow, which accounts for Apple's two-thirds of total revenue. This is first time that the smartphone's sales have dipped since it was launched in 2007.
The 2015 iPhone 6S series received a rather lack luster response in the domestic and international markets. Even China, Apple's second biggest market, witnessed more than 25 percent drop in revenue.
Also read: iPhone sales to decline in 2016 but Apple will pick up the slack in 2017 with iPhone 8, analysts say
Luca Maestri, Apple CFO, in a bid to allay the fear among investors, said that the recently released iPhone SE has garnered "strong demand" in the global market, Reuters reported.
Tim Cook, Apple CEO, said a new line of devices (including the iPhone 7) is slated for launch later this year, and he expects them to bolster the company revenue.
Developed markets like America, Europe and China have shown saturation in terms of iPhone sales, but India is looking to be the next engine of growth for Apple as it witnessed more than 50 percent growth in iPhone sales. The company is also on the verge of opening flagship stores across the country.
"If you take a look at India, we grew by 56 percent, and we're placing increasing emphasis in these areas [emerging markets], where it's clear there will be disproportionate growth versus the more developed areas," Seeking Alpha quoted CEO Tim Cook as saying during the earning calls.
Read more: Govt may waive off local sourcing clause for Apple Stores in India
It remains to be seen whether Apple's new plan for emerging markets like India will be able to turn things around by the end of 2016.