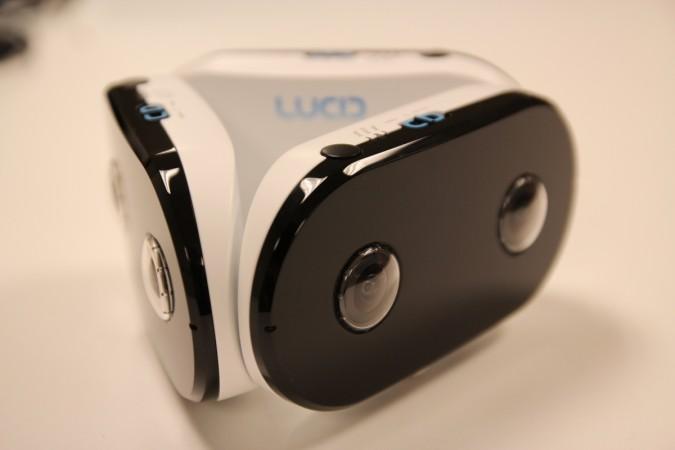 Watching virtual reality (VR) content, whether it's on an Oculus Rift or using hand-made Google Cardboard VR headset, can be a lot of fun, but creating VR content isn't exactly easy, not unless one has a dedicated device for it, and LucidCam claims to be just that.
LucidCam features a twin-lens design that emulates the way human eyes work. Each "eye" shoots at 2K resolution, capturing a 180-degree field of view. The camera also features binaural microphones that capture sound much like our ears do. The result is a camera that can put us in places both near and far from the comfort of our couch.
The reason YouTube is so big is because the content available is made by everyday users who have been empowered by smartphones that shoot high-quality video without breaking the bank. GoPro managed to do the same thing up to an extent, and it seems like Lucid wants in on the action.
"Content is king for new mediums to be adopted and sustained," Lucid's CEO Han Jin told International Business Times, India. "For virtual reality, there are no accessible solutions that are at a consumer price point, are easy-to-use, or immersive enough to make the user believe they are in another world."
The Lucid is priced at $400 and aims to put the power of VR content creation in the hands of you and me. With just the press of a button, even your grandmother can create immersive content driven from her point of view. Anybody interested in extreme knitting videos?
"VR content creation is traditionally a painful process, which can take 20+ hours and requires lots of money," Jin told IBTimes India, adding that the processing power required to play back 360-degree content, stitching expertise to merge multiple recordings to create one seamless video and a good enough platform for playback are all factors that are keeping 360-degree video creation out of the hands of the masses.
The Lucid, however, is different and only requires that users point and shoot for VR videos, which are recorded as MP3s, said Jin. For 360-degree videos, users can combine three LucidCams and stitch the three outputs together to create an immersive environment where the sights and sounds come alive.
Cost is also an active deterrent when it comes to shooting 360-degree video. Nokia's Ozo and the Google-GoPro-developed Odyssey cost up to $60,000. GoPro's cheaper Omni rig costs $5,000. Three LucidCams however is a much cheaper $1,200.
While the LucidCam is seeking support on Indiegogo, the parent company, LucidVR, recently raised $2.1 million in investments from the likes of S2 Capital and Lab360, along with angel investors. The company has also tied up with the Taiwanese Wistron Corporation to manufacture their devices and should be rolling out production models soon.