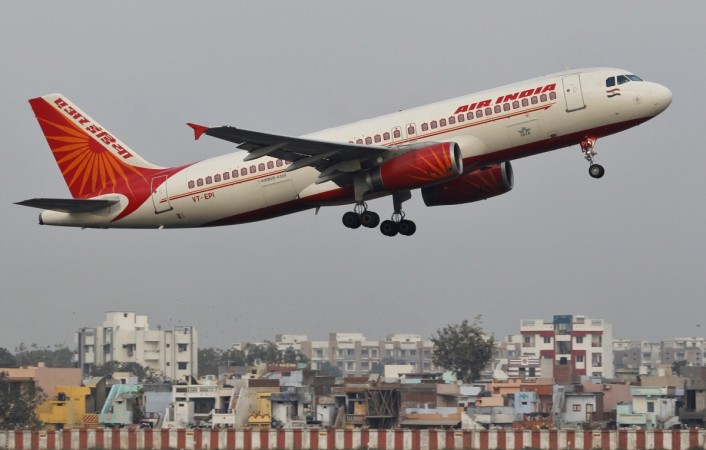 Air India reported operating profit after a long gap of 10 years, but huge interest costs ended in the full-service carrier still posting net loss of Rs 3,837 crore. The operating profit of Rs 105 crore was possible because of a 31 percent fall in fuel costs year-on-year.
The carrier had reported operating loss of Rs 2,636 crore in the preceding fiscal.
The results for the financial year 2015-16 were considered and approved by the Air India board on Friday, PTI quoted sources as saying. Air India had posted a net loss of Rs 5,859 crore in 2014-15.
The carrier's annual interest cost is about Rs 4,000 crore, according to Air India Chairman Ashwani Lohani.
Read: Supreme Court slams Air India for seeking repeated adjournments
Air India narrows June quarter loss to Rs 246 crore
However, revenues fell marginally to Rs 20,526 crore in 2015-16 from Rs 20,613 crore in the preceding fiscal since the carrier's yield per passenger dropped 7.7 percent resulting in an average ticket price of Rs 8,700 during the fiscal.
The carrier's turnaround story found a mention in Prime Minister Narendra Modi's Independence Speech this year when he spoke about the carrier's improving efficiency.
"Air India was infamous for incurring losses. My government has succeeded in bringing Air India to a situation of clocking operational profit," Modi had said, highlighting as one of his success on the economic front ever since the BJP-led NDA government came to power in May 2014.
Air India has a market share of about 14 percent in the country's fast-growing domestic air traffic space. The largest carrier by market share is Indigo, while other carriers include Jet Airways, SpiceJet, AirAsia India, Vistara and Go Air. The national carrier's passenger load factor was 77.3 percent in August, according to regulator, Directorate General of Civil Aviation.