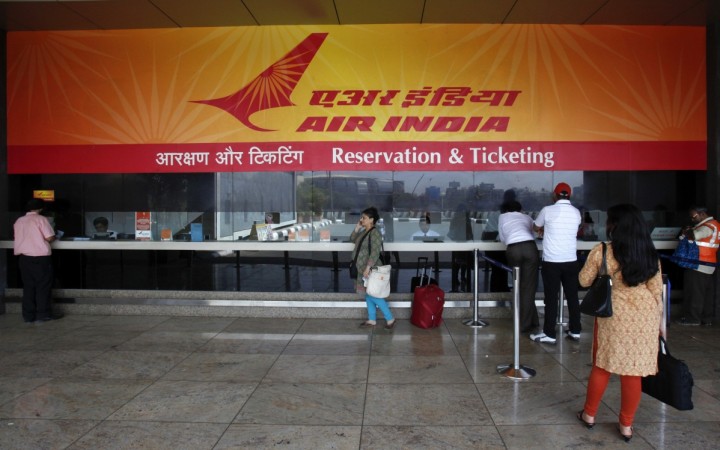 Air India's operational margins were affected by intense fare war unleashed by private carriers during the June 2016 (Q1) quarter, leading to the state-run carrier posting operational loss of Rs 246 crore. The silver lining was that the carrier narrowed its loss from Rs 316 crore in the corresponding quarter last year.
Revenues grew 2.62 per cent to Rs 4,724 crore from Rs 4,603 crore in the year-ago period, according to The Economic Times. Air India had expected to post operating profit of Rs 90 crore in Q1.
The carrier's average revenue per passenger dropped 16 per cent on a year-on-year basis even though its membership of Star Alliance enabled it to grow its revenues, the Business Standard reported, citing a senior Air India executive who was confident of better performance in the second half of the current fiscal.
"About 60 per cent of the revenue is earned in the second half of a financial year. We are expanding service to San Francisco and adding new service between Delhi-Madrid. Our load factors are growing and occupancy in premium cabins too is improving," the executive told the daily.
High debt-servicing costs
The carrier's Rs 45,000-crore debt is forcing it to pay a huge sum as interest every year, affecting its profitability and efforts are on to restructure the debt.
"Air India today has to annually pay Rs 4,000 crore to banks to service debt. It is a huge amount of money and profitability would be much easier if you remove that. I am committed to making the airline profitable on a year-on-year basis, but some debt restructuring needs to be done," Ashwani Lohani, Air India chairman, told ET Now in July.
Market share, PLF
Air India's market share in the domestic air traffic is about 15 per cent and it has a passenger load factor that has consistently declined from 84 per cent in May, to 82 per cent in June and 77.3 per cent in August, according to civil aviation regulator data.