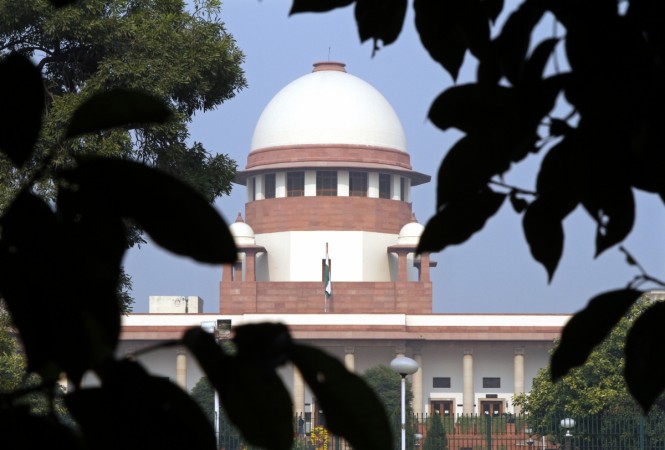 The Supreme Court on Friday came down heavily on national carrier Air India for repeatedly seeking adjournments in a case involving pay and related matters of pilots and cabin crew.
The apex court was angry after the lawyer representing the petitioners (pilots and cabin crew) said that Air India has sought 21 adjournments citing Attorney General (AG) Mukul Rohatgi's absence.
"Air India should not do this. They have taken twenty-one adjournments. They have taken adjournments in Mr. Rohatgi's name," the petitioners' lawyer said.
This prompted the court to strongly criticise the state-run carrier. "You say you don't want to delay the matter, but you are. If learned AG cannot appear, put your house in order," Justices Rohinton Nariman said, according to Bar and Bench.
The case is being heard by a two-judge bench comprising Justices Kurian Joseph and Rohinton Nariman.
Reminiscent of famous Hindi film dialogue
The development reminds one of the famous Sunny Deol dialogue in Hindi film "Damini" and the courtroom scene. "Tareekh pe tareekh, tareekh pe tareekh, tareekh pe tareekh milti gayi my lord, par insaaf nahi mila," become immortal, capturing how justice delayed was a case of justice denied.
The next hearing in the Air India case will be on September 15.
Air India has about 850 pilots and plans to recruit 500 more over the next few years, in addition to hiring 1,500 cabin crew.
"From last August till now, we have already recruited 250 pilots. So about 500 more pilots we are going to recruit. We have plans to have cabin crew of 3,000 personnel. Besides the existing number, we are planning to take 1,500 more in the next two to three years," PTI had quoted N Sivaramakirshnan, Air India General Manager (Operations), as saying last month.
Air India has a fleet of 118 aircraft including those on dry lease. In July, its share in India's burgeoning domestic air traffic was 14.8 per cent, lower than that of IndiGo, the largest carrier in terms of passengers carried (39.8 per cent) and Jet Airways (16.3 per cent).