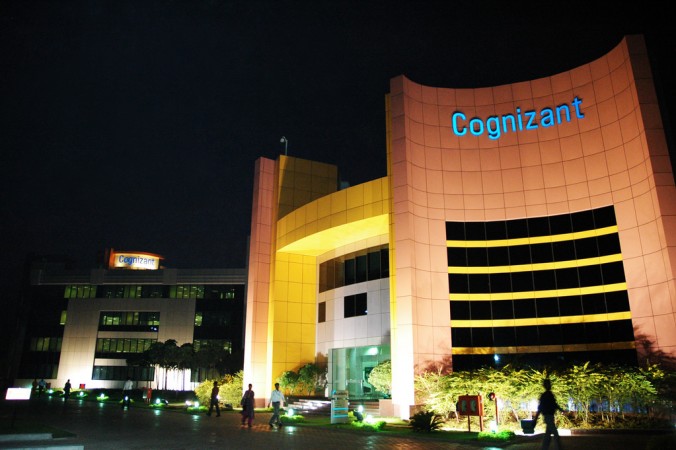 US-based software services major Cognizant Technology Solutions Corp., which was last year pushed by activist investment firm Elliott Management Corp. to change its business model, does not view any of its shareholders as a risk factor, according to an interview which appeared in HT Mint on Sunday.
In the rare interview, D'Souza shed light on the ongoing disruption in the outsourcing industry which has confounded large IT services firms, and the Teaneck, New Jersey-based company's strategic shift in terms of chasing growth and whether activist shareholders pose a risk to the company. "Our shareholders are our owners," D'Souza told the newspaper.
In sharp contrast, Cognizant's Indian rival Infosys had said in June in a statutory filing to the US Securities and Exchange Commission that actions by activist shareholders could affect the company and devalue its stock. "Responding to actions by activist shareholders can divert the attention of our board of directors, management and our employees and disrupt our operations. Such activities could interfere with our ability to execute our strategic plan," Infosys had said.
Infosys did not name any activist shareholder in particular, though there was widespread speculation in the analyst community that the company was referring to co-founder N R Narayana Murthy and former chief financial officers Mohandas Pai and V Balakrishnan.
On the other hand, at Cognizant, activist shareholder Elliott had in November last year pushed the company to get rid of what it felt was an "antiquated, growth-at-all-costs" business model, and focus instead on total shareholder returns.
D'Souza stressed that while Cognizant had discussed the matter with Elliott, the firm's decision to change its business model was taken much earlier in 2016, when Cognizant was reassessing its five-year goals.
D'Souza who had taken over as CEO of Cognizant at the age of 38 in 2006, said that he was "incredibly optimistic" about the future, and the question of succession planning within the company.
Over the past decade, D'Souza has steered the firm from a revenue base of $1.42 billion to $13.49 billion at the end of 2016. In 2010, Cognizant overtook Wipro Ltd, and the next year, surpassed Infosys in terms of both quarterly and annual revenues.
"I genuinely believe that for this company, the best days are ahead. The way we are positioned in the market and the scale of the opportunity is like nothing that I've experienced over 24 years. Beyond that, I would say that succession planning is in the hands of the board. We run a thoughtful, disciplined process and it will take its own turns," D'Souza was quoted as saying.
A majority of Cognizant's 256,000-strong workforce is based in India. It is estimated that of the 400 people who opted for a Voluntary Separation Package announced by the company in May this year, a large number could be from India.
Revenue from the company's digital business as of June this year was more than 25 percent of total business and it grew more than 30 percent in the quarter. So the company grew at an overall pace of 8.9 percent.
Asked by HT Mint if Cognizant had bowed to investor pressure to spell out the revenue from its digital business, D'Souza responded, "I don't think that will be a fair interpretation. We always felt that it's important to provide good transparency to all our stakeholders. Not just investors but to our employees, to our business partners."
On the possible impact of greater automation on the company's headcount, D'Souza said that Cognizant would continue to hire.
"On automation, there is no doubt that parts of what we have done in the past have been automated and will be done with fewer hours of people. Having said that, I should also say that the world is becoming more technology-intensive," D'Souza said.
When suggested that the first 22 years of Cognizant's growth journey was about "chasing growth at all costs", D'Souza replied that while capturing market share and maintaining operating margins was important during the early days, the company went about doing it in a thoughtful way with the right approach.
"As we transition, it was really important to say to investors that you should now expect us to be focused on growth that is high-quality and sustainable... and as part of that, we said we would slowly take margins up. That's a reasonable quid pro quo and we've executed that," D'Souza said.