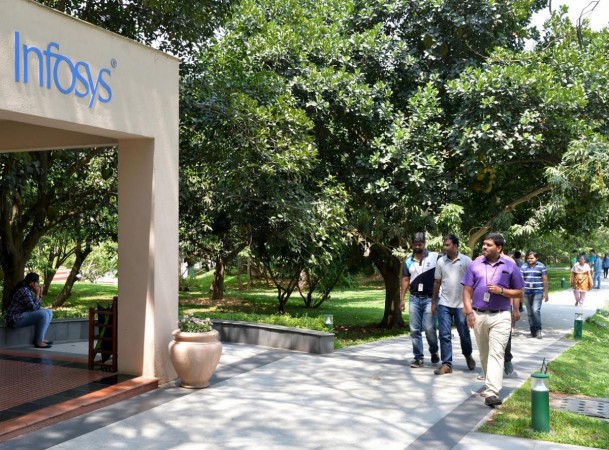 Days after Wipro flagged off US president Donald Trump's policies as potentially affecting its business prospects, India's second-largest IT software services exporter Infosys has come out with a unqiue risk factor: activist shareholders. Wipro was down 1.35 percent to Rs 259.60 while Infosys was trading 0.54 percent lower at Rs 958.60 on the BSE at around 3.15 pm.
"Actions of activist shareholders may adversely affect our ability to execute our strategic priorities, and could impact the trading value of our securities," Infosys said in its 20-F document, filed with the US Securities and Exchange Commission (SEC) on Monday (read more at the end).
"Responding to actions by activist shareholders can divert the attention of our board of directors, management and our employees and disrupt our operations. Such activities could interfere with our ability to execute our strategic plan.
"This may also require us to incur significant legal fees and public relations costs. The perceived uncertainties as to our future direction could affect client and investor sentiment, resulting in volatility in the price of our securities," the document further said.
Though the company did not name anybody, it can be inferred that the reference was to its founders and former executives such as Narayana Murthy, Mohandas Pai, V Balakrishnan (he had called for R Seshasayee, non-executive chairman in February this year) over issues of corporate governance, huge severance pay to Rajiv Bansal and other issues.
"I think Chairman (R. Seshasayee) should step down taking responsibility for all the lapses in the past. The Board should have an interim chairman and directly address the issues of the founders. That is the right thing to do," Balakrishnan told BTVi in February this year.
Read: Infosys hires law firm to review its simmering corporate governance issues
Former Infosys CFO Mohandas Pai questions severance pay to Rajiv Bansal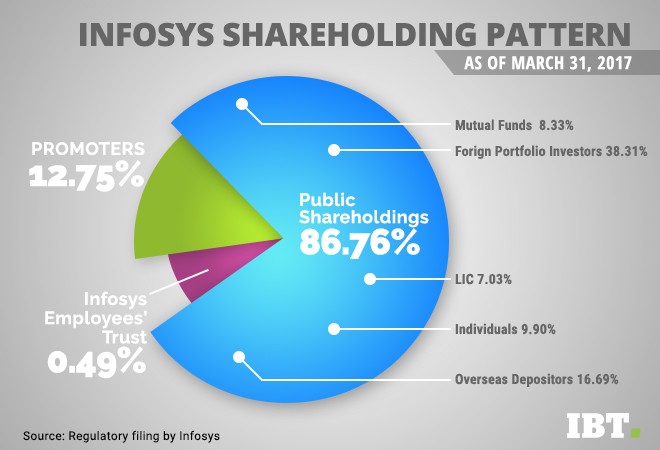 A fews days ago, Wipro had said Donald Trump's policies pose a threat to business.
"Significant developments stemming from the recent US presidential election could have a material adverse effect on our business," Wipro said in its US SEC filing last week.
"Changes in U.S. social, political, regulatory and economic conditions or in laws and policies governing foreign trade, manufacturing, development and investment in the territories and countries where we currently operate could adversely affect our business," Wipro added.
Infosys will be holding its 36th annual general meeting on June 24 at the Christ University Auditorium, Hosur Road, Bengaluru at 3 pm. In the context of layoff reports, share buyback proposals, headwinds such as H-1B visa problems, uncertainty, business slowdown and now the latest controversy, the meeting can be expected to be stormy.
Highlights of Infosys SEC filing on Monday:

Exchange rates

Fluctuations in the exchange rate between the Indian rupee and the U.S. dollar will also affect the U.S. dollar equivalent of the Indian rupee price of our equity shares on the Indian stock exchanges and as a result, will likely affect the market price of our American Depositary Shares (ADSs). Such fluctuations also impact the U.S. dollar conversion by the depositary of any cash dividends paid in Indian rupees on our equity shares represented by the ADSs.

Risks Related to Our Company and Our Industry

Spending on technology products and services is subject to fluctuations depending on many factors, including the economic environment in the markets in which our clients operate.

Reduced IT spending in response to challenging economic environment leads to increased pricing pressure from our clients, which adversely impacts our revenue productivity, which we define as our revenue divided by billed person months. Moreover, reduced or delayed IT spending also adversely impacts our utilization rates for IT services professionals.

Reductions in IT spending, reductions in revenue productivity, increased credit risk and credit terms arising from or related to economic slowdown in the markets in which our clients operate have in the past adversely impacted, and may in the future adversely impact, our revenues, gross profits, operating margins and results of operations.

Our revenues are highly dependent on clients primarily located in the United States and European Union, as well as on clients concentrated in certain industries, and an economic slowdown or other factors that affect the economic health of the United States, United Kingdom, European Union or those industries, or any other impact on the growth of such industries, may affect our business.

In fiscal 2017, 61.9 percent and 22.5 percent of our revenues were derived from projects in North America and Europe, respectively.

Our ability to execute projects, maintain our client relationships and acquire new clients depends largely on our ability to attract, hire, train, motivate and retain highly skilled technology professionals, particularly project managers and other mid-level professionals. If we cannot hire, motivate and retain personnel, our ability to bid for projects, obtain new projects, build and sell new software platforms and expand our business will be impaired and our revenues could decline.

Wage costs in India have historically been significantly lower than wage costs in the United States and Europe for comparably skilled professionals, which has been one of our competitive strengths.

Although, a vast majority of our current workforce is based in India, we have recently increased and expect to continue to increase hiring in other jurisdictions, including the United States, the United Kingdom and Continental Europe and Australia. This increase has been driven, in part, by recent indications that the visa regulations in these countries could undergo significant changes. Such hiring could result in overall increased wage costs thereby impacting profitability.