Millions of Americans wait for 4th of July to witness the flashes of red, white and blue fireworks in the sky, but this year, several fireworks shows have been cancelled across the US.
The fireworks show across the country is a part of the US Independence Day or July 4th celebrations. However, hours before the show time, around 50 fireworks display in Colorado have been called off or reworked, Forbes reported. In Colorado's city of Durango, there will be no official Independence Day fireworks.
The shows were cancelled due to heat and wildfire risks across the west of America. Not just in Colorado, the traditional Independence Day fireworks have been replaced by drones (non-military) and lasers in several places in Arizona and California.
Aspen in Colorado's Rocky Mountain is celebrating 4th of July holiday with a 50-drone computerised display. Glenwood Springs and Steamboat Springs are putting up laser light shows instead of fireworks. Several other mountain areas, including Vail, Telluride and Breckenridge have called off the firework display.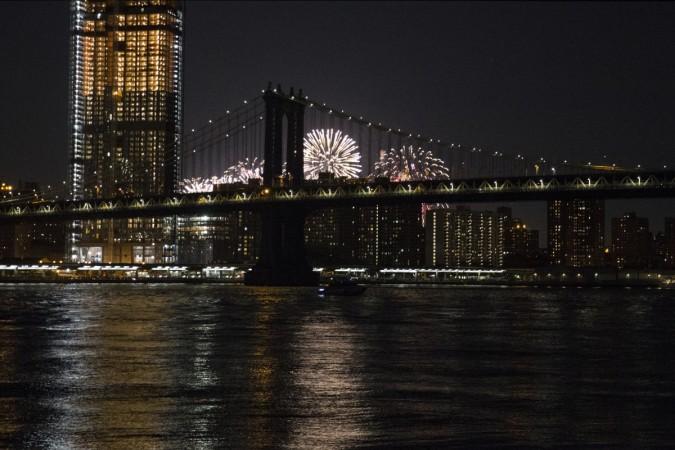 "We had to come up with a highlight for our celebrations so we're doing a drone show. It should be fun, a bit new age," The Guardian quoted Melissa Wisenbaker, a spokeswoman for the Aspen Chamber Resort Association, which is organizing the event, as saying.
"There's a big fire ban in Aspen right now, and other areas of Colorado. We've never had a ban this harsh in effect," Wisenbaker added.
Wisenbaker said that they knew people would be disappointed due to the ban, but some it is good news.
"Our cats and dogs will be super happy," said Wisenbaker, adding that "the fox, deer, bear and other wildlife native to the area are scared by fireworks, too, and will get some relief from the noise."
In Ohio, the shows have been called off because of health concerns that are associated with rising temperatures.
How is the US Independence Day celebrated?
On July 4 every year, millions of Americans celebrate the Independence Day also known as Fourth of July or July Fourth to mark the adoption of the Declaration of Independence in 1776. It was on July 4, 1776, the United States declared its independence from Great Britain. This year, the country will celebrate 242nd Independence Day.

The day, which is one of the biggest holidays in the US calendar, is celebrated by remembering the martyrs who sacrificed their lives for the country. It is also marked with fireworks, parades, political speeches, events and family and friends hanging out together. However, this year residents will be a bit disappointed with the cancelled fireworks show.