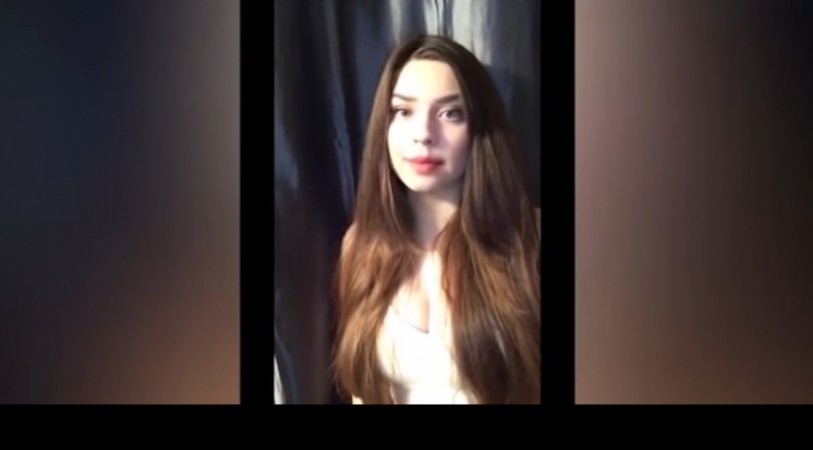 An American model, known by the name Giselle, 19, has slod her virginity for £2.2 million (approx $2.9).
ALSO READ: Freaky! Chinese man gets an eel stuck up in anus
She reportedly sold her virginity to the highest bidder, a rich businessman from Abu Dhabi, on a German website called Cinderella Escorts. The reason behind taking this decision is to pay off her school fees and go travelling.
"I would never have dreamed that the bid would rise so high and we would have reached 2.5 million Euros," Giselle said, as reported by the Mirror.
ALSO READ: Can precum lead to pregnancy?
The Abu Dhabi businessman who won the auction is a millionaire and his bid was greater than the bids of a Russian politician and a Hollywood actor from LA, the report said.
"This is a dream come true. I think the trend to sell your virginity is a form of emancipation and I am shocked about people who are against allowing a woman to sell her virginity," the model was quoted as saying.
ALSO READ: STUNNING! Meteor fireball lights up Finnish Lapland at night [VIDEO]
She even stated that it's her body and her choice about how she wants to use it.
"If I want to spend my first time with someone who is not my first love, that's my decision," she said.
Jan Zakobielski, 27, runs Cinderella Escorts, which is quite renowned. The service is infamous for providing a platform to young girls to sell their virginity via auctioning.
ALSO READ: Can intense orgasm turn you blind? Here's all you need to know
Girls use this escort service to auction themselves and even upload a video revealing the reason behind the controversial choice they made.
The first time Cinderella Escorts made news was in 2016, when a Russian model named Allexandra Khefren, 18, sold her virginity to a Hong Kong businessman for an amount of approximately £2 million ($2.6 million).
ALSO READ: Was a UFO spotted over western Germany and France?
Giselle revealed that she chose to sell her innocence through Cinderella Escorts as she felt the firm provided safer arrangements.
"We organise the hotel, stay close to the hostel as a contact person in case of problems and the girl can cancel the meeting at any time," a spokesperson from the website stated, reported Evening Standard.
ALSO READ: Vietnamese woman swallows whole condom to hide evidence and escape arrest; lands in hospital
"There are some girls who are looking for a buyer for their virginity on their own. It is safer to run this on our platform," the spokesperson added.
Giselle will be provided guards when she goes to meet the businessman in a German hotel and seal the deal.
Watch video: