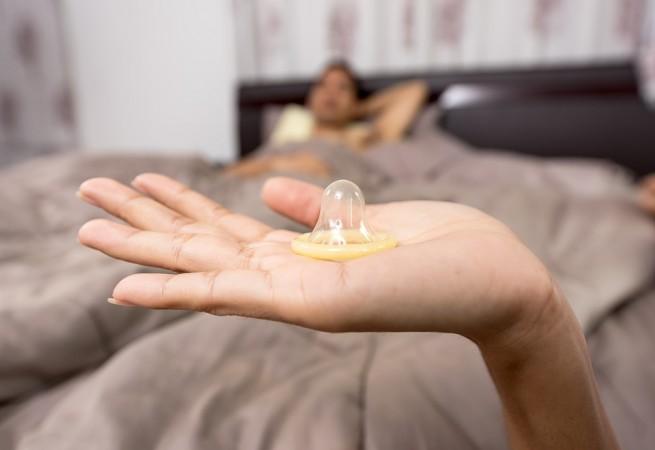 In a bizarre incident, a Vietnamese woman by name Dang, 48, swallowed a condom to prevent getting arrested by cops for carrying out sex work in a health spa located in Taichung City, Taiwan.
ALSO READ: Men can boost their sexual performance in bed by including THIS in their diet
The health spa carried out sex work secretly and when cops raided, Dang refrained carrying out any such activity and in an attempt to hide the evidence, she swallowed a condom.
The condom was missing but its wrapper was found by the police in the room. However, Dang's condition had turned critical and she was unable to breathe and turned extremely dehydrated.
ALSO READ: Guys! You could be at a greater risk of cancer because of THIS!
She was taken to Jen-Ai Hospital immediately where her x-ray revealed a shadow in her digestive tract which was believed to be a rubber sheath by the police, as per a Daily Mail report.
It was later revealed by other local media sources that Dang was with a client named Yao and they were found together on the first floor of the health spa.
ALSO READ: Woman uses own vaginal fluid to attract men, and the creepy trick works!
Both Dang and Yao were arrested and interrogated by the police. Though Dang refused the allegations of prostitution, Yao accepted that they were having sex. The condom was pulled out and swallowed by Dang as soon as she heard the cops raiding, Yao revealed.
Dang was arrested and jailed for two months for misleading the police, but she narrowly escaped facing the punishment for prostitution because the swallowed condom, which was the only evidence, was not found by the doctors.
ALSO READ: UFO sighting at Great Wall of China reported to MUFON, here's the truth
This instance sheds light on the health hazard swallowing condom can cause. A 2016 study even reveals that a 26-year-old woman hailing from Cameroon swallowed a condom while having oral sex with her boyfriend; she got appendicitis two weeks later. She was then operated and pieces of condom were found in her appendix by the doctors. The study has been published in Journal of Medical Reports.