India all-rounder Yuvraj Singh has said he hasn't given up hopes of representing the Men in Blue at next year's Cricket World Cup 2019 in England.
The 36-year-old, Man of the Series at 2011 World Cup, acknowledges the national selectors' preference for younger players in the side but insists he would keep working hard and only take a call on his future after the quadrennial showpiece.
Yuvraj has not played for the senior national team since the tour of West Indies in 2017 that came right after the Champions Trophy in England. He has played a considerable amount of T20Is since battling back from cancer but his ODI appearances have been sporadic.
Since the 2011 World Cup, the Punjab all-rounder has played only 30 matches and scored one century, which came after his latest comeback in 2017.
Nonetheless, the celebrated cricketer insists the break he had taken in the latter half of last year has helped him reinvent the hunger and love for the game.
Having worked on his fitness in England, Yuvraj is back in the domestic circuit, playing the ongoing Vijay Hazare Trophy. Punjab are out of quarter-final contention but the left-hander managed 264 runs at 37.71 from seven matches.
"Obviously, I am looking to play cricket till 2019, whatever cricket I get to play. Obviously, selection is not in my hands. What is in my hands is to work hard and get better at whatever I am doing – whether it's batting, bowling, fielding or my fitness. From when I was dropped last year, I have been thinking that all I can do is focus on myself and my cricket," Yuvraj told cricketnext.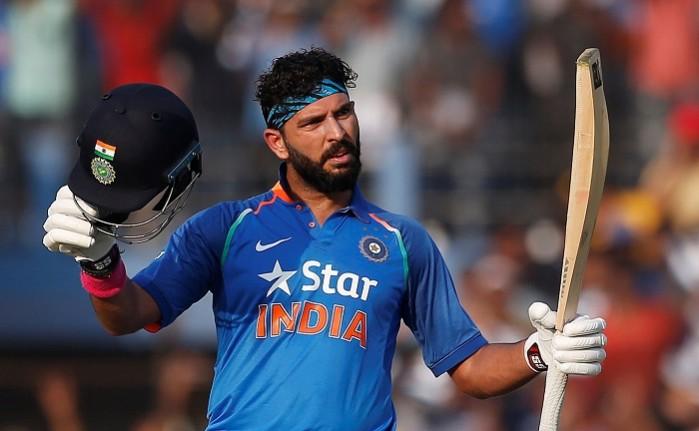 "My decision to make is that I want to go happily playing the game. I didn't have a good domestic season last year, I had a bad IPL. I took a break and I thought that if I am looking to play another year or two years, I want to go playing this game happily because this game has given me everything.
"So I went to England for five weeks to a training camp this summer, I worked hard on my fitness. I was in Cirencester, at a habitat centre. I worked with a trainer called James, a former Marine, for five weeks. And when I got back home, I had another three weeks on my own; I had eight weeks of fitness before I started the season."
Don't want to spoil anybody's chances in four-day cricket
India's middle-order, where Yuvraj had been a mainstay during his heyday, is an area of concern for the former world champions. Despite trying out quite a few at the spot over the last two years, the Asian giants haven't been able to arrive at a combination.
There is a spot or two that can be claimed in the playing XI but it is safe to say there is not enough time (before the World Cup) for someone like Yuvraj, who has been out of the reckoning, to make another comeback.
Despite his yearning to compete at the next year's global spectacle, Yuvraj is clear that he wouldn't take a place in the Punjab side at the cost of a budding cricketer. The veteran left-hander isn't confident about his chance in the four-day format but is hopeful of making an impact in domestic T20 tournaments.
"I play four-day cricket, guys like Anmolpreet [Singh], who got two double-hundreds last season, may have to sit out and that's very unfair on the guy because he is a very young aspiring player scoring lots of runs in domestic cricket. And Shubman Gill. It will be unfair to take their place," Yuvraj adde.
"If they are selected for India A or if there is nobody (available), I can go and play a few games but I just feel that I don't want to spoil a youngster's place because I want to play the World Cup
"I don't want to spoil anybody's chances in four-day cricket. Obviously, I will get back to training, I am looking forward to playing the T20 domestic tournament and see how it goes."