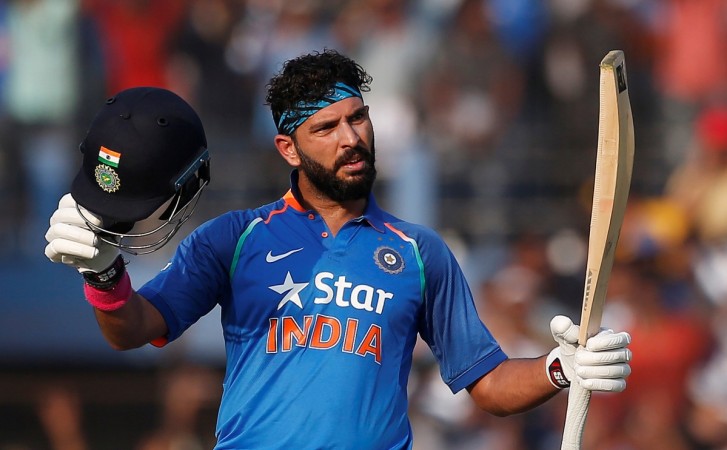 India all-rounder Yuvraj Singh today (December 4) admitted that he failed three fitness tests and revealed the year in which he will take a call on his cricket career.
The 35-year-old Yuvraj was not considered for Indian team selection after failing the yo-yo test which is now the criteria for getting into the Virat Kohli-led national side. However, he has cleared it now.
The 2011 World Cup hero, who was in Colombo on Monday as part of a UNICEF event, said he wants to continue playing till 2019.
"I would like to tell that I am failing. I still fail. I failed the last three fitness tests but yesterday I passed my fitness test. After 17 years I am still failing," the left-hander was quoted as saying in the media.
"I am not afraid of failure. I have gone through ups and downs. I have seen defeat and that's what's the pillar of success.
"To be a successful man, to be a successful person in your life, you need failure and you've got to be defeated. That will make you a stronger person and it will take you to the next level," he added.
On his future, he said, "I am still playing. I don't know what format I am going to play. But I am pushing everyday as hard as I used to, may be harder than before because I am getting older. And I see myself playing cricket till 2019 and obviously take a call after that."
Yuvraj has played 40 Tests, 304 ODIs and 58 T20Is for India. He has not played international cricket since June 2017.
This season, he played just one Ranji Trophy game and was at the National Cricket Academy (NCA) focusing on fitness. His preference to fitness over Ranji Trophy matches irked few officials in the Board of Control for Cricket in India (BCCI).