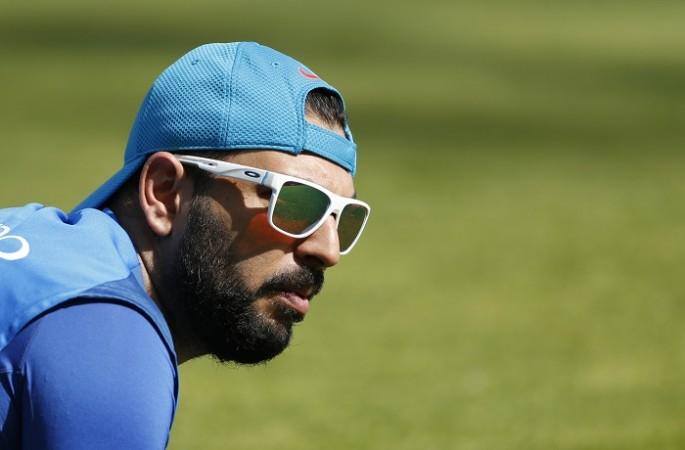 If latest reports are anything to go by, the injury concern to Indian wicket-keeper batsman Wriddiman Saha has put National Cricket Academy in a bad light. The reports have suggested that the physio assigned to Saha did not update the BCCI about his development and the extent of his injury, which has led to several speculations about NCA's work.
However, Yuvraj Singh has hit back strongly at the critics and has said that he owes his career and rehab after cancer to the facilities at the NCA. The cricketer also expressed his gratitude to the BCCI for their continuous support.
Yuvraj offers support
Taking to microblogging site Twitter, Yuvraj said: "Hearing criticisms abt NCA. I wud like to share my experience that the reason why I was able to bounce back after cancer was the national cricket academy a great facility created by @bcci to help players recover from injuries with the help of best Physios & trainers in the country."
The facilities and training at the NCA have been hogging headlines much before this Saha episode. The injuries and the management of fast bowlers Bhuvneshwar Kumar and Mohammed Shami too was not up to the mark, which led to several reports saying that there is a quiet discontent within the players regarding the facilities in the country's premier academy.
Both Bhuvneshwar and Shami are not fit and hence are not part of India's Test squad in England. Also, Jasprit Bumrah who made his Test debut in South Africa earlier this year has not yet recovered. The thin bowling attack will now be led by Ishant Sharma and Umesh Yadav will be India's second seamer on the tour.
India take on England in a five-match Test series and after both sides won the Twenty20 and ODI series respectively, the stage is set for a riveting duel in the Test series.
The first match of the Test series will be played at Edgbaston on August 1. Young wicket-keeper Rishabh Pant is the new entrant into the Indian squad, although Dinesh Karthik is expected the get the nod in place of the injured Wriddhiman Saha.