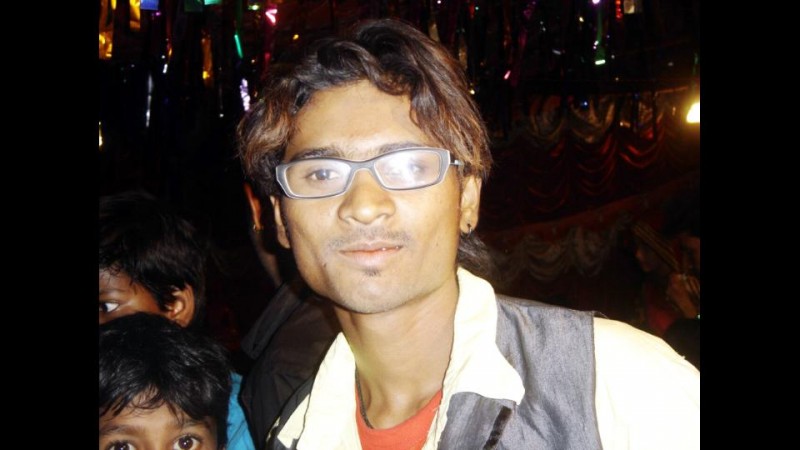 Tollywood choreographer and actor Vijay, who had recently left for Nepal for the shooting of "Yetakaram.com," died in car accident caused by the earthquake.
On Sunday, we had reported that a 20 member team of Telugu comedy film "Yetakaram.com" had gone missing after the deadly earthquake struck Kathmandu and some other areas of Nepal on Saturday, 25 April. Vijay was one of the members of the film's unit.
Now, Telugu movie portal Idle Brain has revealed that Vijay died in a car accident. On its Twitter page, the website posted his photo and wrote, "Choreographer and actor Vijay (yetakaram) dies in car accident due to after tremors in Nepal. RIP"
Vijay was the choreographer for the movie. A couple of weeks ago, he had left for Kathmandu, where the film's unit was busy shooting for a couple of songs.
On Saturday, the film's unit was shooting a song sequence in a location very close to the epicentre, when an earthquake of magnitude 7.9 struck. Along with Vijay, director Veerender Reddy, a close relative of director SV Krishna Reddy, hero Dinesh, heroine, camera man Ranjith, makeup men Naveen and Yoganand and 13 other members were present at the moment.
The relatives of these unit members tried to contact them after they heard the news about the deadly earthquake in the country, but they could not reach them due to the severely destroyed communication systems. They were all worried and desperately waiting to hear from them. The death of Vijay has shocked his family as well as many stars in the Telugu film industry.
The whereabouts of other members of "Yetakaram.com" unit is yet to be revealed. Both the governments of Andhra Pradesh and Telangana are making efforts to locate people from the state and bring them back.