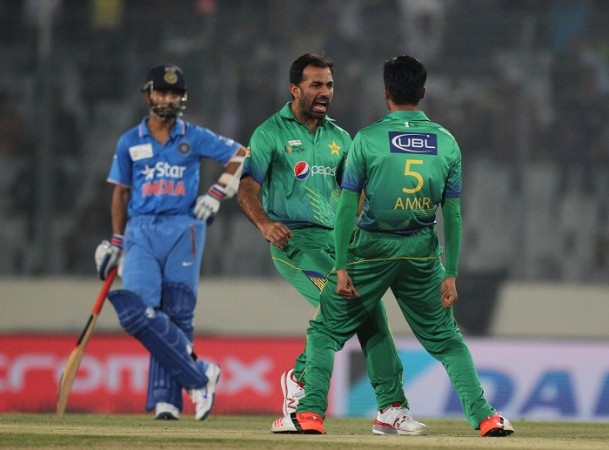 Former International Cricket Council (ICC) boss Ehsan Mani feels it is best suited for all, including players and officials, if Pakistan do not play their World T20 match against India in Dharamsala, Himachal Pradesh. Mani has come up with such suggestion after voices were raised from several quarters, demanding the venue be shifted from the state.
Even politicians from the state have protested against it and want the BCCI to shift the venue.
The scheduled March 19 India vs Pakistan World T20 clash at Himachal Pradesh Cricket Association Stadium in Dharamsala, has been grabbing headlines ever since some sections of society in the state protested against it.
Himachal Pradesh Chief Minister Virbhadra singh has even written to the Union home ministry on its inability to provide security for India vs Pakistan match.
Despite such dark clouds over the match, BCCI chief Shashank Manohar is positive the security issue will be sorted out soon. Mani wants Pakistan to take such threats seriously, and has also said had such cases arisen with a team like Australia, they would have pulled out.
"I would advise the PCB to take these threats seriously. Because it involves the security of our players, officials, people and media who will go to India for the event," PTI quoted Mani as saying.
"If this match had involved the Australian team I am sure by now they would have pulled out of the match. They made their position on security for their players clear when they pulled out of the ICC Youth World Cup in Bangladesh earlier this year," Mani said.
The BCCI has not made any announcement of the venues being shifted, but if it does, Mumbai or Kolkata could be awarded the India vs Pakistan match.
Along with politicians, groups such as Himachal Pradesh Ex-Servicemen League had also requested for the venue to be shifted. In fact, they were the first ones to start such a protest, and the others gradually joined the chorus. They want the venue to be shifted as a sign of respect for soldiers from the state who lost their lives during the terror attack at an air base in Pathankot.
The martyrs' memorial is located very close to the stadium.