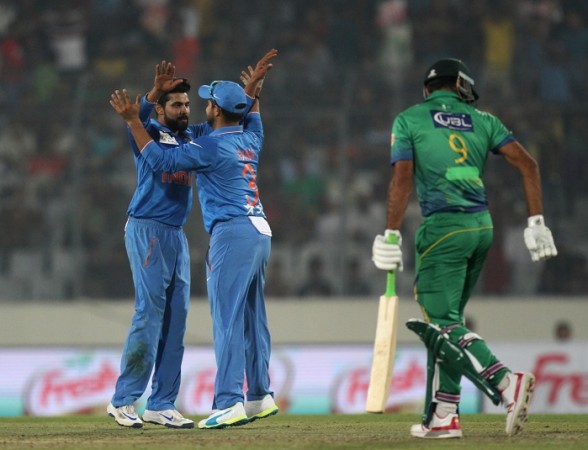 A lot has been spoken about the India vs Pakistan ICC World T20 2016 match in recent times. A cloud of uncertainty has been hovering around the future of this match, for various issues, chief of them being security.
Pakistan government finally gave the green signal to the Pakistan Cricket Board (PCB) to send the team to India for the ICC World T20, but the India vs Pakistan clash continues to be mired in trouble.
Recently, Himachal Pradesh government expressed their inability to provide security to the players for the big match in Dharamsala, and that raised a few eyebrows in PCB, especially their chief Shaharyar Khan.
Political wrangling are making things even more complicated. Amidst all this confusion, the Board of Control for Cricket in India (BCCI) chief and the ICC chairman Shashank Manohar called Shaharyar Khan up and assured the PCB chief the Pakistan players will be provided with enough security during their stay in India.
"Manohar discussed everything in detail and assured him the BCCI was following all developments. He told Shaharyar that the BCCI secretary Anurag Thakur, who is tournament director, belonged to Dharamsala and he was handling the issue," a PCB official has told PTI.
"The call came at a time when the PCB is anxious reading about reports in the Indian media that the state government and other politicians don't want to see Pakistan play India in their World T20 match at Dharamsala."
Earlier, senior BJP leader Shanta Kumar wrote a letter to PM Narendra Modi, asking him to cancel the India vs Pakistan tie. Ex-serviceman of Himachal Pradesh, HP Chief Minister Virbhadra Singh and Transport Minister GS Bali also asked the Indian government to shift the venue for the India vs Pakistan clash.