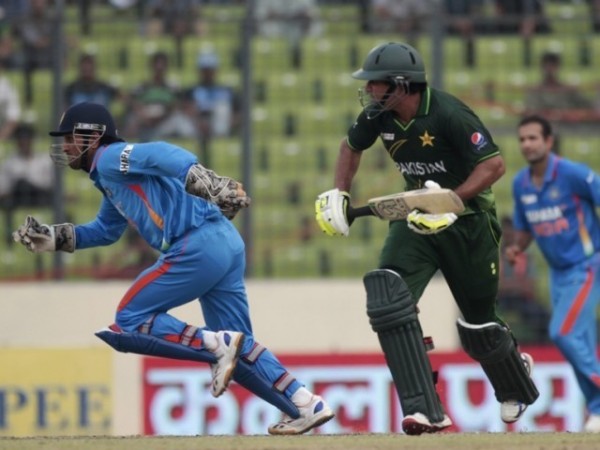 The much-awaited mega World T20 fixture between India and Pakistan in Dharamsala on March 19 seems to have hit a roadblock. Pakistan cricket team's participation in the upcoming World T20 is yet to be finalised and to make things worse, the Himachal Pradesh Ex-Servicemen League wants the BCCI to rethink the venue, especially after the Pathankot Airbase attack earlier in the year.
The gun battle lasted for 38 hours where five soldiers were killed by the terrorists. Two of the five soldiers killed in the attack were from Himachal Pradesh and the Ex-Servicemen league wants the BCCI to respect the sentiments of the martyrs' family.
"Terror and T20 cannot go together and the BCCI must review its decision after terrorist attack on Pathankot Airbase in which two Jawans of Himchal, Sanjeevan Rana and Jagdish Chand, were killed. BCCI must honour and respect the sentiments of families of martyrs and other patriotic people," PTI quoted Vijay Singh Mankotia, the Ex-Servicemen League's chairman, as saying in a statement.
"After a terrorist attack on the air base at Pathankot, the BCCI should try to understand and respect the feelings not only of families of deceased soldiers but also of families of all patriotic Indians, demanding stern action against Pakistan and empathise with ex-servicemen and serving defence personnel."
The India-Pakistan cricket series, which was set to be played last December, also failed to see the light of day, as the political situation between the two nations rendered the bilateral series impossible.
"By holding Indo-Pak T20 match against Pakistan, the BCCI would be insulting the sacred memory of martyrs and undermining their heroic deeds and sacrifices and we appeal to the BCCI not to heap insult to injury as the patriotism and nationalism of BCCI would also be on test," Mankotia said.
However, such call for shifting the venue of the India vs Pakistan clash is not a new one. After the attack, Himachal Pradesh transport minister GS Bali and Chief Minister Virbhadra Singh also objected to the match being held in the state.