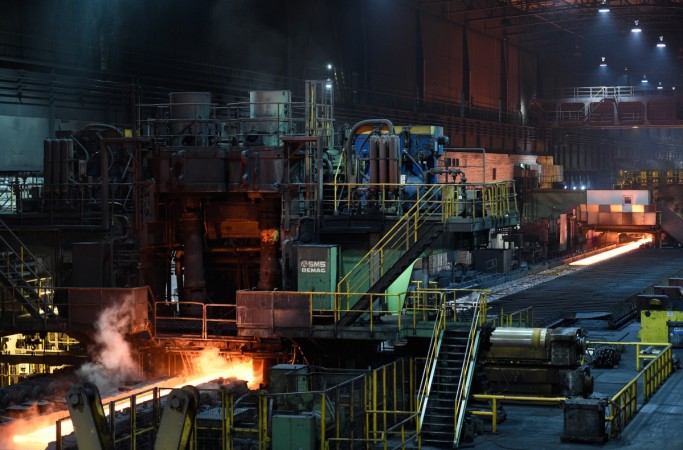 Steel production fell 0.5 percent in March 2016 and 3.6 percent in the first three months of 2016, according to the World Steel Association (WSA) that represents 66 steel-producing countries. India bucked the trend to report a 3.4 percent growth in March and 1.8 percent in the three-month period.
World steel production was 137.32 million tonnes (mt) in March this year as compared to 138 mt in March 2015, while the three-month production in 2016 was 385.67 mt, down from 400.27 mt in the corresponding period of 2015, according to a WSA statement issued on Wednesday.
Read: Tata Steel's Port Talbot chief launches management buyout
India's steel imports up 18% in March, snap 4 months of decline
Tata Steel confirms facing criminal inquiry by UK Serious Fraud Office
Mixed trend across the world
Japan produced 8.6 mt of crude steel in March 2016, a decrease of 6.8% compared to March 2015, while India's crude steel production rose 3.4 percent to 8.1 mt (7.8 mt). China also stepped up production to 70.7 mt from 68.6 mt in March 2015.
Russia produced 6 mt, down 2 percent, while the 28-member European Union (EU) saw production decline by 2 percent to 14.12 mt. The U.K. witnessed a 39.5 percent fall during the month, while production in France dropped 21.4 percent, according to the WSA.
The U.S. produced 6.7 mt of crude steel, 4.9 percent more than the quantity produced in March 2015, while Brazil's crude steel production plunged 9.5 percent to 2.5 mt.
The crude steel capacity utilisation ratio of the 66 countries in March 2016 was 70.5 percent, 1.3 percent lower than March 2015, but higher by 3.9 percent when compared to February 2016.
For the three-month period ended March 2016, the fall in production was 3.1 percent in Asia, 7 percent in EU, 1.1 percent in North America and 22.6 percent in Africa.
Some of the top global steel companies include ArcelorMittal, Nippon Steel and Sumitomo Metal Corporation, Hebei Steel Group, Baosteel Group, Posco, Wuhan Steel Group, Hyundai Steel and United States Steel Corporation.
In India, prominent steel manufacturers include Tata Steel, JSW Steel, Steel Authority of India, Maharashtra Seamless, Welspun Corp and Jindal Stainless.