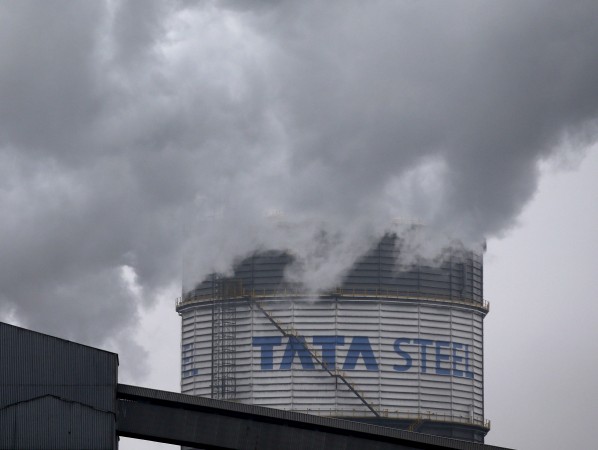 Tata Steel confirmed media reports that it is facing a criminal investigation by British Serious Fraud Office (SFO) for "certain inappropriate testing and certification procedures" at its South Yorkshire-based Speciality Steels business. The company also said that the unit produced about 225,000 tonnes of steel, about 3 percent of Tata Steel Europe's total output, and £275 million of turnover.
The company said that the irregularities were first noticed during the course of internal audit, subsequent to which Tata Steel stopped the practices while adding "the investigation found that the steel affected and supplied was always well within safety margins." The company also suspended many employees at the Yorkshire operations.
Explaining the probe by the SFO, the company said it is an outcome of the company's pro-active move to notify all concerned authorities.
"In 2015 itself Tata Steel UK proactively notified the relevant bodies as soon as was practicable after the internal investigation had reached conclusions. These bodies included accreditation and certification bodies. A detailed dialogue has been undertaken with these bodies, who have undertaken their own investigations," the regulatory filing said.
While hinting that the irregularities affected about 450 customers, the company said there was not adverse fallout. "Over 450 direct and 150 indirect customers have been informed. There have been no recalls of material in service by any customer and no customer has brought a legal claim to date."
Record volume sales in FY2016
Meanwhile, Tata Steel reported 13 percent increase in sales during the March quarter and record annual sales in financial year 2015-16.
Fourth quarter sales stood at 2.72 million tonnes up from 2.41 million tonnes in the corresponding period last year, while annual sales rose to 9.54 million tonnes in 2015-16, up from 8.75 million tonnes in the previous financial year, the company said in a regulatory filing to the BSE Friday.
"Tata Steel Limited completed FY'16 with an overall increase in production and sales volumes. The year registered its best ever performance in hot metal, crude steel, saleable steel production and total sales," the company said.
Cyrus Mistry is the chairman of Tata Steel.