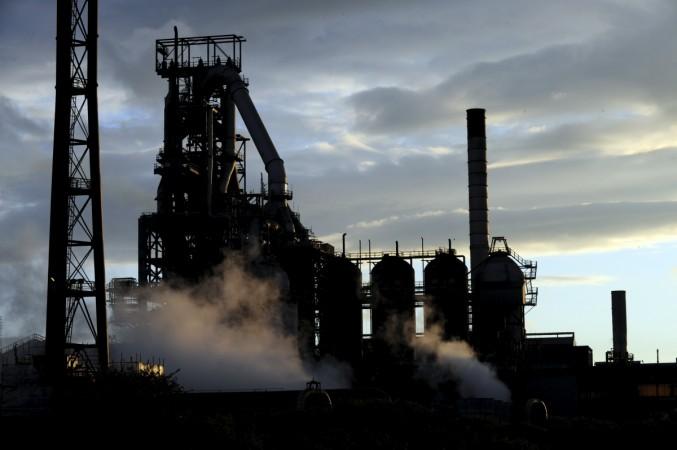 Tata Steel's Port Talbot unit in South Wales is likely to be acquired by the unit's executives who have made a bid to raise funds for the management buyout. The head of Port Talbot unit, which produces slab, hot rolled, cold rolled and galvanised coil, is seeking about £10,000 from employees, Sky News reported.
Stuart Wilkie, managing director of the Port Talbot unit, is "believed to be seeking a contribution of up to £10,000 from interested employees," the channel reported on Wednesday.
The buyout bid comes after a revival plan for the unit that was rejected by Tata Steel board last month, following which it was put up for sale.
In business parlance, a management buyout (MBO) is a concept wherein a company's managers acquire a business from its owners.
Overall, the Port Talbot unit would need about £100m in investment and the buyout bid is aimed at generating £100 million profit per year, Sky News added.
Besides the Port Talbot unit, Tata Steel has units at IJmuiden in the Netherlands and Scunthorpe in northeast England. Steel is also produced at a scrap-fed mini-mill complex in Rotherham, South Yorkshire, in northern England. Ultra-pure remelted steels are made at the nearby Stocksbridge works, according to the company's website.
Tata Steel directly employs 15,000 workers in the U.K., where its operations are incurring a loss of £1 million a day, according to the BBC.
Even if the management buyout sails through, it would still need financial support of the U.K. government, the BBC added.
The Tata Steel stock was trading at Rs. 351.20 at around 12.20 p.m. on the BSE on Wednesday, a gain of almost 5 percent from its previous close.
The company announced on Monday the appointment of Bimlendra Jha, an executive committee member of Tata Steel Europe, as the CEO of Tata Steel UK.